NBA: Age is a crucial factor in the NBA. Especially when it comes to the minutes players get on the court. Here are 5 NBA All-Stars who have Revived their Careers on the Bench.
Carmelo Anthony
A former 10-time All-Star, Anthony never came off the bench in his first 15 NBA seasons. He put down even the idea of it at the end of 2017-18 when he was with Oklahoma City. "I'm not sacrificing no bench role," he said as the Thunder's season ended.
The next season in Houston, Anthony came off the bench 8 times in 10 games before being taken out of the rotation. Anthony started all 58 games he played after joining the Trail Blazers last season, but at 36, faced the bench issue again this season. "I had to swallow that pill," Anthony said.
Blake Griffin
Griffin, 32 has injury antiquity that makes a cranny role a better fit these days. Not that his new team worried about getting a more inferior variant of the former All-Star.
"His IQ is through the roof," said Brooklyn's Kevin Durant, the player Griffin most often backs up. "He knows how to play basketball on both sides of the floor."
Griffin has been averaging 9.5 ppg and 4.7 rpg and 20.6 minutes.
Rajon Rondo
Rondo has won an NBA championship as a starter (Celtics, '08) and as a backup (Lakers, '20). The Clippers are hoping that he has another one in him, including on his status as "Playoff Rondo" to provide some courage and command some order on their attack.
"Just trying to get our two main guys the ball in a lot easier spots," Rondo said upon arrival, of stars Kawhi Leonard and Paul George, "as far as them having to work so hard to get the ball against a set defense. If we are able to create stops and get out on the break, my job is to advance, pass the ball and let those guys attack 1-on-1."
Rajon Rondo definitely had some concerned when he fell late in Wednesday night's game in Phoenix… so good to see him laugh about it 😅 pic.twitter.com/PaGNF1hHxG

— Law Murray 🇦🇶 (@LawMurrayTheNU) April 30, 2021
In his first 11 seasons, he started 96% of the time (672 of 701 games) for five different teams.
Derrick Rose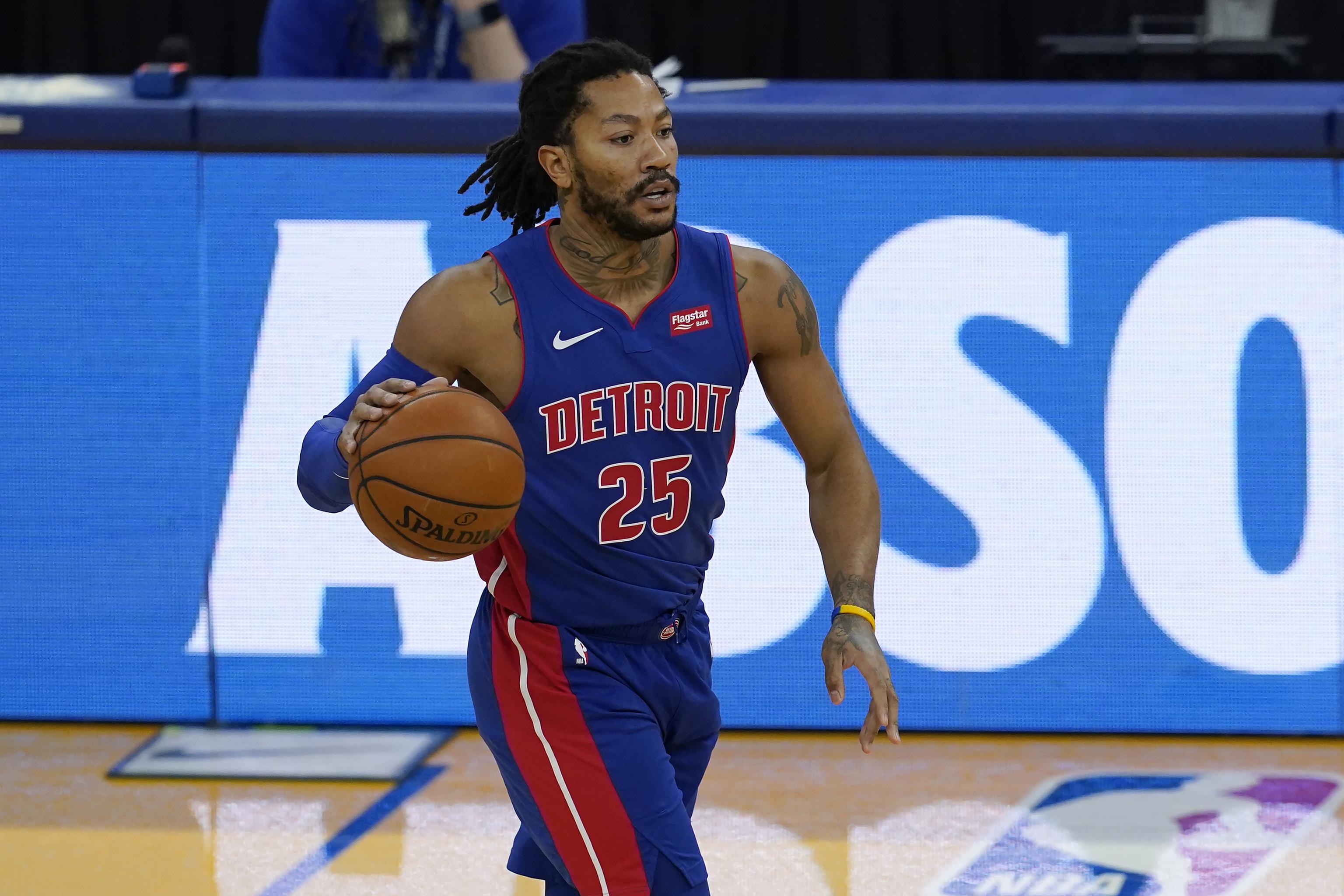 It's no accident that Derrick Rose is growing in his second stint with the Knicks, surpassing what he did in 2016-17 when he averaged 18 points while starting 64 games.
Unfortunately for him, he has had a career full of injuries. Considered as one of the best point guards when he was in Chicago Bulls, consistent injuries have been unfortunate for him.
He's the only former MVP on this list and his three All-Star appearances were done by 2012. He has started 507 games, come off the bench for 131, and missed another 391 entirely (including all of 2012-13) with a series of mostly knee and leg injuries.
Dwight Howard
This is Howard's second season of serious bench work. After subbing in only once in his first 1,044 NBA games, he did so 67 times last season for the Lakers and 55 times in the Sixers' first 60 this season.
He has now settled for Joel Embiid's backup position in the Philadelphia 76ers.
The three-time Kia Defensive Player of the Year has been relentless on the boards, his per-36 rebounding rate of 17.3 is the highest of his 17 seasons.