Bucks vs Hawks Game 5 in NBA Conference Finals Scores: Bucks win 123-112, take a 3-2 lead in the series. Game 6 in Atlanta.
Bucks vs Hawks Live Game 5 Quarter 4
The Bucks have pushed the lead up to 11. The Hawks have kept fighting, but this timeout should be the end of the game.
The Hawks just won't stop missing 3's, but the Bucks are scoring enough to keep their distance. It's still a 10-point game with 1:28 remaining.
Jrue AND-ONE!! pic.twitter.com/1SkoxjY22S

— Milwaukee Bucks (@Bucks) July 2, 2021
They're not going to review that, but it was clearly off of Bogdanovic. Fortunately, the Bucks get a steal immediately, so all's well that ends well.
The Bucks are getting clean looks whenever they can get Middleton and Lopez into a pick-and-roll together.
That's the fourth block from Brook Lopez on the night. Gallinari makes a 3 afterward, though, so the lead is down to 15.
Let it fly, Bryn!! pic.twitter.com/F7jAYL52eD

— Milwaukee Bucks (@Bucks) July 2, 2021
Middleton again! He has 24 on the night trailing only Brook Lopez.
Middleton from mid-range pushes the lead back up to 15. The Bucks would love to close this out quickly enough to steal some extra rest for their starters ahead of a possible Game 6 without Giannis Antetokounmpo.
Bucks vs Hawks Live Game 5 Quarter 3
Timeout Hawks, but that Huerter 3 cut the lead to 11. The Bucks haven't been able to push the lead higher than 15, but they've at least largely kept it above single digits.
The Bucks took Lopez and Middleton out together in the first quarter, but Middleton is on the bench without him now. It seems like the Bucks will shake up the rotation a bit and perhaps try to make sure they always have two of Middleton, Holiday and Lopez in the game at a time.
Lou Williams answers with two points of his own. He's been a bit careless with the ball, but 6-of-10 shooting is more than the Hawks could've asked for at this point. That Gallinari jumper cuts the deficit to 11.
Holiday extends the lead to 15 with that ugly mid-range jumper going right. The Bucks, for as well as they've played, have also had some nice luck near the basket.
They're calling that a flagrant foul on Bogdanovic. Bogdanovic landed under Middleton's foot and could have caused an injury.
Oop Mountain!! pic.twitter.com/MVD4Rdbs0D

— Milwaukee Bucks (@Bucks) July 2, 2021
Portis hits the jumper and the lead is back up to 14. You can see how much this team has grown since even the second round. The Nets frequently overcame big leads against them in that series, and you could visibly see Milwaukee getting tight in the process. But they never flinched when Atlanta cut the lead to six.
The Bucks are doing a great job of swiping at rebounds. The whistles haven't been kind to them, but it's a smart activity that can lead to easy points.
Put him in the spin cycle 🌪 pic.twitter.com/4Uwx4klGjQ

— Milwaukee Bucks (@Bucks) July 2, 2021
Lopez with the and-one, and the Bucks can push this back up to 12. Having him as an outlet is so helpful for this offense. With Giannis out, he has space to really work in the post.
Bogdanovic looks like he's in a little bit of pain. The Hawks can afford any more injuries.
Bucks vs Hawks Live Game 5 Quarter 2
That was a strange turnover from Holiday. It seems like a miscommunication off of the ball there. Timeout Bucks, who lead 57-46.
The Hawks are only down 11 despite Collins and Huerter combining for only two total points thus far. That has to make Atlanta feel pretty good. The Bucks have done a good job of maintaining the gap here, but Atlanta hasn't fallen out of it entirely either.
Can't stop Brook. pic.twitter.com/ql0HwdbdXU

— Milwaukee Bucks (@Bucks) July 2, 2021
The Bogdanovic 3 cuts the lead back down to 15, but this is one of the better all-around games the Bucks have played this postseason. They aren't giving Atlanta an inch. The lead hasn't been trimmed to single-digits since it reached 10 points.
When you're hot, you're HOT! pic.twitter.com/xJ9HHsp4cq

— Milwaukee Bucks (@Bucks) July 2, 2021
The rim has been so, so kind to Bobby Portis tonight. He just throws the ball in its general direction and the rim takes care of the rest.
The Hawks have cut it to 12 early in the second quarter. Let's see how long the Bucks let Lopez rest.
Every Bucks starter is shooting 50% or better from the floor except PJ Tucker, who never shoots.
Holiday misses at the buzzer. It was all Bucks for most of the quarter, but the Hawks grabbed a shred of momentum towards the end of it. A lead that swelled to as many as 20 points is now down to 14 as the Bucks lead 36-22.
Bucks vs Hawks Live Game 5 Quarter 1
Bobby Portis misses the 3, but a loose ball foul gives the ball right back to Milwaukee. Nothing going Atlanta's way thus far.
LET 'EM KNOW, BP!! pic.twitter.com/hIVmXJeKde

— Milwaukee Bucks (@Bucks) July 2, 2021
Bobby. Gets. BUCKETS. pic.twitter.com/481FlphE9U

— Milwaukee Bucks (@Bucks) July 2, 2021
Another offensive rebound leads to another bank shot for Middleton. It's a 15-point Bucks lead. The crowd is going wild as Milwaukee makes a statement without Giannis Antetokounmpo.
Make it 16-5. The Bucks are destroying the Hawks in the paint thus far.
Nice work by the Hawks to get Lopez switched onto the perimeter so Collins could post up Holiday, but the shot doesn't fall. Meanwhile, after a series of offensive rebounds, Portis puts it back in to give the Bucks a 14-5 lead.
Jrue is ON FIRE!

7 quick points so far in the first. pic.twitter.com/RwDyOTQTpM

— Milwaukee Bucks (@Bucks) July 2, 2021
Block and a bucket to start things off!! pic.twitter.com/i2s6rE6qpS

— Milwaukee Bucks (@Bucks) July 2, 2021
Middleton for 3! The Bucks lead 5-0 as their best players are off to a great start thus far.
Nice start defensively for the Bucks with that Brook Lopez block of Kevin Huerter, and Jrue Holiday follows it up with a layup. Along with Khris Middleton, those are the most important Bucks tonight, and they're on the right track thus far.
Bobby Portis is starting in place of Giannis Antetokounmpo tonight. It's an interesting strategy that seems built around maintaining Milwaukee's size advantage and protecting the basket. Expect to see plenty of Bryn Forbes as an offensive option though.
NBA live stream: NBA Playoffs to be live-streamed in more than 200 countries. Watch NBA Playoffs Live here.
Match Details: Milwaukee Bucks vs Atlanta Hawks
Time: 06:00 AM IST
Date: 02-07-2021
Venue: Fiserv Forum, Milwaukee
NBA Playoffs Live Stream: Milwaukee Bucks vs Atlanta Hawks- Match Preview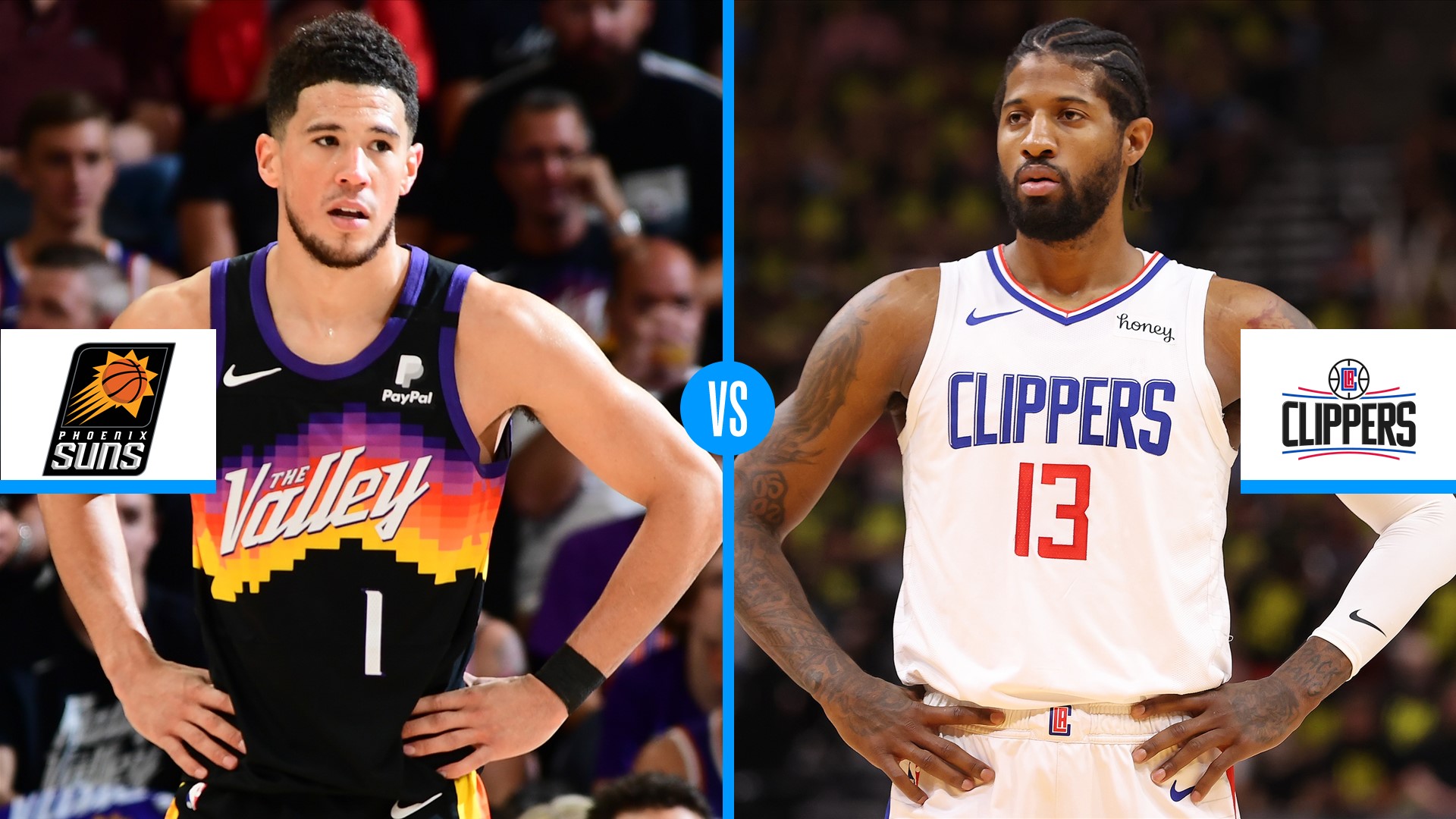 NBA TV coverage: Bucks vs Hawks in NBA Playoffs 2021
NBA games will be broadcasted nationally across ESPN and TNT.
NBA Playoffs 2021 Live stream: Bucks vs Hawks Live stream
Every game will be available live via NBA TV, while the nationally broadcast game will also be available via ESPN digital platforms.
NBA Playoffs Schedule: Find the latest NBA Playoffs Schedule