Free Fire: How to get the rewards – Jai Character & Justice Fighter Gloo Wall Skin via Jai's Farewell Event? Garena is now hosting the Jai's Farewell event in the game where it's offering players free items & the Jai character itself for free to commemorate its departure from the game. The character will not be available at the in-game shop after 31st July 2021. If you have bought the character already don't worry as you will continue to own Jai. That said, players who haven't had the chance to play as Hrithik Roshan's Free Fire avatar, do have much to get hyped about Jai's Farewell Event.
How to get Jai Character & Justice Fighter Gloo Wall Skin via Jai's Farewell Event in Free Fire-
View this post on Instagram
To get the Jai Character (7 days Trial), players need to log into the game on 24th July & claim the character. Players have to collect normal and golden magazines in order to Justice Fighter Gloo Wall during the event period which lasts till 25th July.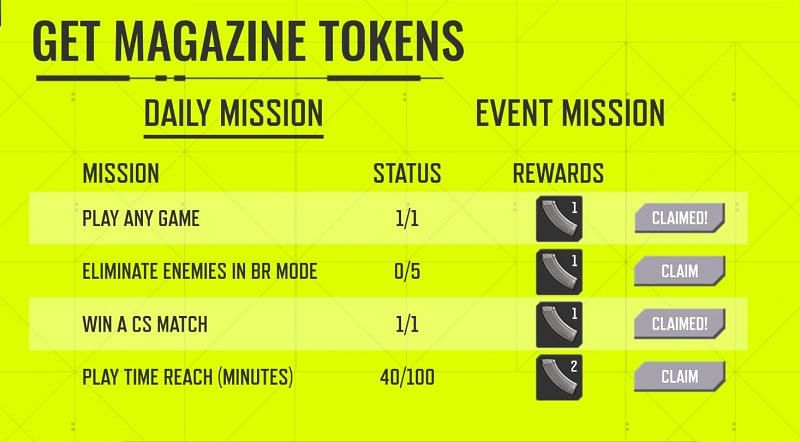 To collect the Normal  Golden Magazines, players have to complete daily missions and event missions. Once you collect enough number of magazines, you can use them to Claim various items from the exchange store.
July 24th is scheduled as the peak day of the celebrations when various other rewards & gun skins will be featured as well. However, players have to choose between the Jai character or the Justice Fighter Gloo Wall as both cost one golden magazine & each player can earn only one Golden Magazine during this event. Players will be able to get the golden magazine by sharing the campaign and when another player clicks the link.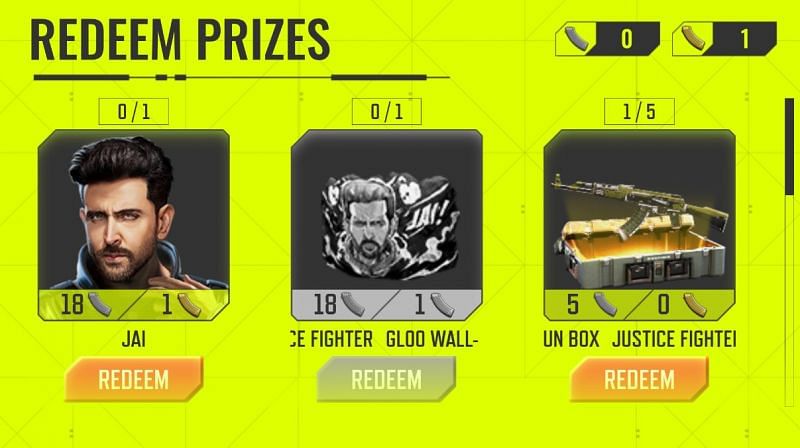 Here is the list of rewards from Jai's Farewell Event:
Jai character – 18 normal magazines and one golden magazine
Justice Fighter Gloo Wall – 18 normal magazines and one golden magazine
Justice Fighter Gun Box – Five normal magazines
Justice Fighter (Top) – Nine normal magazines
Justice Fighter (Bottom) – Eight normal magazines
Justice Fighter (Shoes) – Six normal magazines
100x Memory Fragment (Jai) – Two normal magazines
Also Read: Garena Free Fire: Get the Golden Sunrise bundle from the Fantasy Hacker Store, Step by Step guide to claim the reward