Jazz vs Grizzlies Live Game 5 in NBA Playoffs: Utah Jazz vs Memphis Grizzlies- 3rd June NBA LIVE stream, watch online, Schedules, Date, India time, Live Link, Scores: Jazz win 126-110, knock out Grizzlies, will face Mavericks/Clippers
Donovan Mitchell scored 26 of his 30 points in the first half and the Utah Jazz advanced to the second round of the playoffs, beating the Memphis Grizzlies 126-110 on Wednesday night in Game 5.
Mitchell also had 10 assists and six rebounds in 29 minutes, getting a little rest before facing the winner of the Los Angeles Clippers-Dallas Mavericks matchup.
Jordan Clarkson scored 24 points, Rudy Gobert had 23 points and 15 rebounds and Bojan Bogdanovic added 17 points to help power the top-seeded Jazz to their fourth straight victory.
After being subjected to fan misconduct in Game 2, Morant's family members were given courtside seats by Utah owner Ryan Smith.
Memphis scored more points in the paint than Utah in all of the first four games but were outscored inside 60-52.
The Grizzlies has fewer turnovers than the Jazz in all five games.
Mike Conley left with 8:58 left in the second quarter due to right hamstring soreness and did not return. It is unknown whether it is a day-to-day injury.
NBA Playoffs to be live-streamed in more than 200 countries. Watch NBA Playoffs Live here.
Match Details: Utah Jazz vs Memphis Grizzlies
Time: 7:00 AM IST
Date: 03-06-2021
Venue: Vivint Smart Home Arena, Utah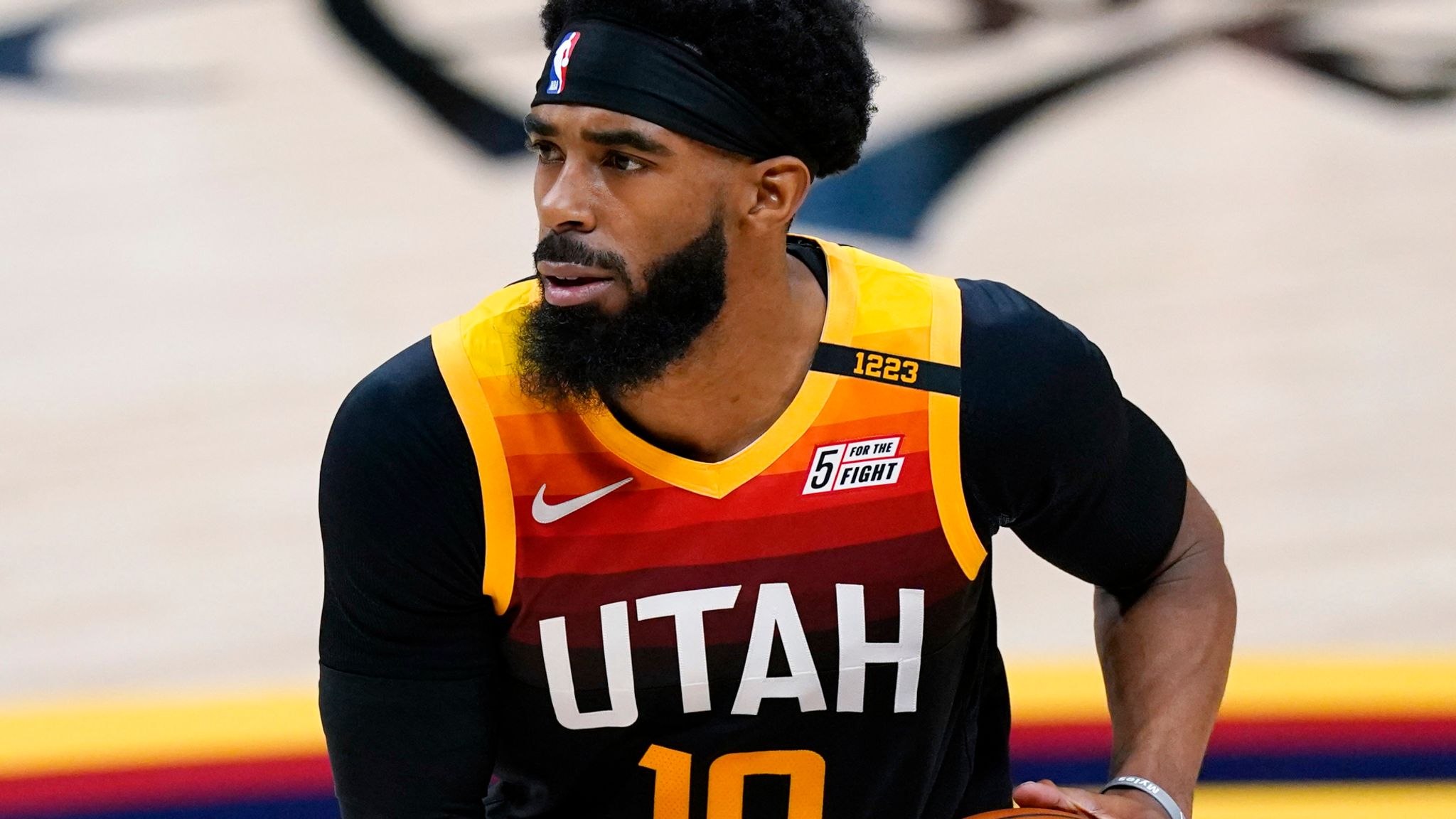 NBA fans can watch the NBA Scores and games LIVE here.
NBA TV coverage: Jazz vs Grizzlies Live in NBA Playoffs 2021
NBA games will be broadcasted nationally across ESPN and TNT.
NBA Playoffs 2021 Live stream: Jazz vs Grizzlies Live stream
Every game will be available live via NBA TV, while the nationally broadcast game will also be available via ESPN digital platforms.
NBA Playoffs Schedule: Find the latest NBA Playoffs Schedule here