Lionel Messi PSG Press Conference: Argentine excited to play for PSG, says "I want to win the Champions League once more,"- Lionel Messi attended his first press conference for his new club PSG today. Messi, who will wear the number 30 jersey now has a deal of 2 years which also has the option of a third year. However, with a squad as good as this, PSG is expected to win the European title.
"I am excited to begin a new chapter of my career at Paris Saint-Germain. Everything about the club matches my football ambitions. I know how talented the squad and the coaching staff are here. I am determined to help build something special for the club and the fans, and I am looking forward to stepping out onto the pitch at the Parc des Princes," Messi said in a statement.
"I start a new stage in my life and I do it with all the motivation and desire to continue learning every day. We will work to meet the objectives of the PSG," he said on Insgaram.
View this post on Instagram
📺 The view from outside the Parc! 🔴🔵#PSGxMESSI pic.twitter.com/26oO8CAUPB

— Paris Saint-Germain (@PSG_English) August 11, 2021
Lionel Messi PSG: Lionel Messi joins PSG to win another Champions League trophy
In the press conference where Messi was asked a lot of questions, one stood out from the rest. When Messi was asked about Champions League, he gave a shout-out to his old teammate Neymar.
"My goal and my dream is to win the Champions League once more. I think that we have the team to do it here," said Messi. "And a shoutout for Neymar too! Ney played a significant role in my arrival."
Neymar and Messi together won the 2015 UEFA Champions League and now Messi is back to partner up with the Brazilian in order to win his 5th.
Lionel Messi PSG: Lionel Messi dons new number on the PSG kit, when will the Argentine make his Ligue 1 debut?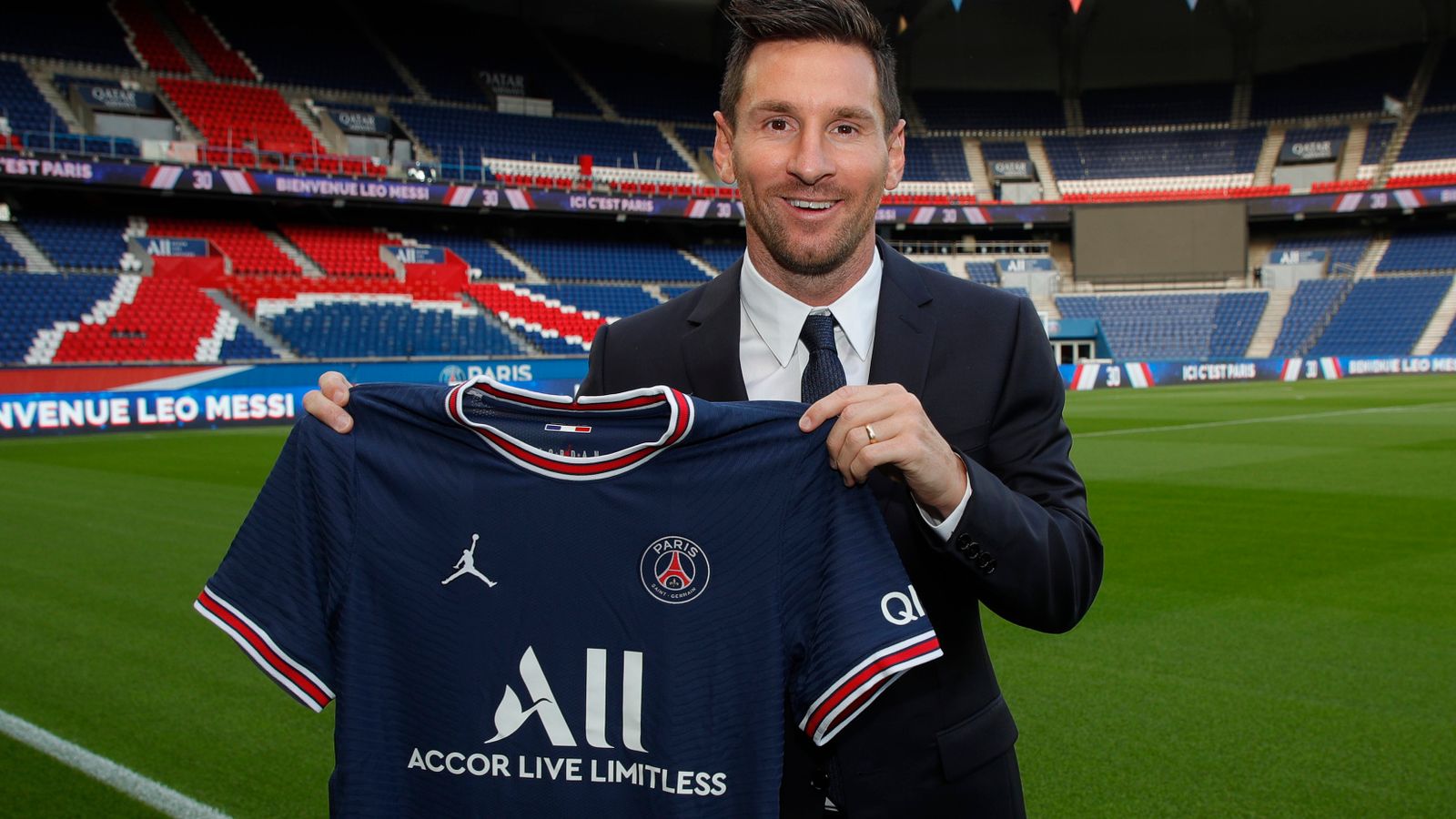 Lionel Messi PSG: Will Messi play in the next match?
While Ligue 1 has started and PSG won their opening fixture against Troyes 2-1, they will be up against Strasbourg on the 15th of August.
Whether or not Lionel Messi will make his debut is unknown, however, it seems highly unlikely.
When asked about Messi's Ligue 1 debut, this is what he said:
"I do not know. I was on a holiday and it is very new. I spoke yesterday with the technical staff. Maybe I need a pre-season myself. I am going to begin to train and I hope I can play as soon as I can."
"But I cannot answer exactly the question."