Lionel Messi PSG Contract: What is the 'Argentina clause' that Lionel Messi inserted in his PSG contract?- Lionel Messi signed a 2-year contract for PSG which also has an option to extend for the 3rd year. However, Lionel Messi has made his intentions known with his national team by inserting an 'Argentina clause' that will allow him to prioritize Argentina over PSG.
Multiple reports state that Messi will earn a whopping €35 million-a-year after-tax – that works out at €2.91 million a month and €729,000-per-week.
Lionel Messi has a clause in his PSG contract that states that the Argentina national team would be his priority when it comes to playing official matches and friendly games.

In addition, the Argentina staff would have access to PSG's facilities. This via TyC Sports.

— Roy Nemer (@RoyNemer) August 10, 2021
Lionel Messi Contract: Furthermore, it has been agreed that Argentina staff will have access to PSG's facilities. Messi becomes the fourth Argentine in the Parisians' squad, joining compatriots Angel Di Maria, Leandro Paredes, and Mauro Icardi.
Argentine excited to play for PSG, says "I want to win the Champions League once more"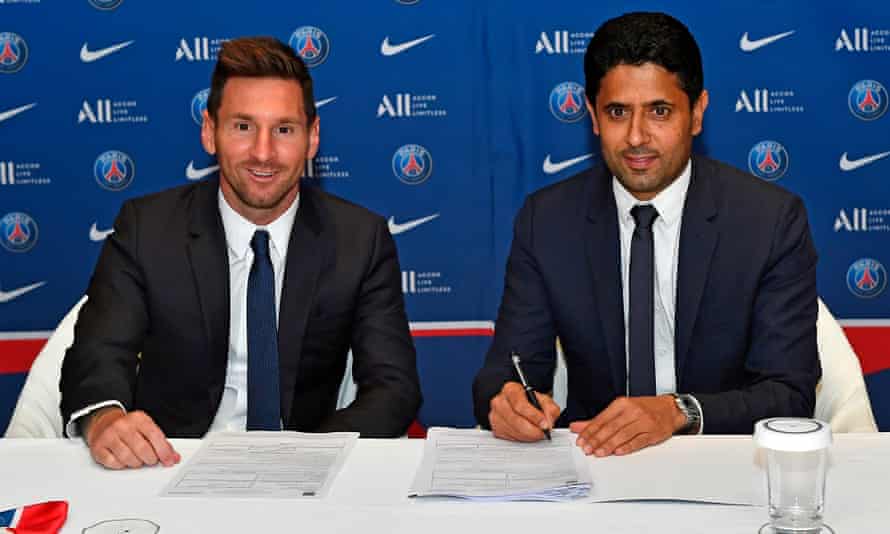 Will Messi play in the next match?
While Ligue 1 has started and PSG won their opening fixture against Troyes 2-1, they will be up against Strasbourg on the 15th of August.
Whether or not Lionel Messi will make his debut is unknown, however, it seems highly unlikely.
📺 The view from outside the Parc! 🔴🔵#PSGxMESSI pic.twitter.com/26oO8CAUPB

— Paris Saint-Germain (@PSG_English) August 11, 2021
When asked about Messi's Ligue 1 debut, this is what he said:
"I do not know. I was on a holiday and it is very new. I spoke yesterday with the technical staff. Maybe I need a pre-season myself. I am going to begin to train and I hope I can play as soon as I can."
"But I cannot answer exactly the question."
Lionel Messi Contract PSG: Lionel Messi joins PSG to win another Champions League trophy
In the press conference where Messi was asked a lot of questions, one stood out from the rest. When Messi was asked about Champions League, he gave a shout-out to his old teammate Neymar.
"My goal and my dream is to win the Champions League once more. I think that we have the team to do it here," said Messi. "And a shoutout for Neymar too! Ney played a significant role in my arrival."
Neymar and Messi together won the 2015 UEFA Champions League and now Messi is back to partner up with the Brazilian in order to win his 5th.