Liverpool vs Chelsea: 10-men Chelsea rescue a 1-1 draw against Liverpool to continue their unbeaten streak in Premier League- 10-men Chelsea defended with all their power in the 2nd half to rescue 1 point from the match. Chelsea went 1-0 up in the 1st half with a brilliant header from Kai Havertz. However, there was drama in the injury time of the 2nd half as Reece James cleared the ball off the line but got his hand involved. He was shown a red card and a penalty was awarded to Liverpool. Salah stepped up to score his 99th goal for Liverpool and equalize right before half-time.
Their first goals of the season conceded, their first points dropped. Still, little could separate Liverpool and Chelsea when the title contenders drew 1-1 in the Premier League on Saturday.
Chelsea should be the most satisfied after surviving playing half of the game at Anfield with 10 men after Reece James was sent off for blocking the ball on the line with his right hand.
But the equalizer scored by Mohamed Salah from the penalty spot in first-half stoppage time — canceling out Kai Havertz's header from James' corner — was about as threatening as Liverpool got in front of goal.
The flare-up between both sets of players after the penalty was also about as fiery as it got.
The hosts were unable to breakdown a reconfigured Chelsea defense that held off the home threat through a disciplined defensive display.
It leaves Liverpool and Chelsea on seven points, and with Tottenham the last remaining side that can make it three wins out of three if it beats Watford on Sunday.
Premier League LIVE – Liverpool vs Chelsea LIVE Updates:
11:53 PM: 90+2 min: Azpilicueta and Rudiger go down with a leg cramp.
11:52 PM: 90 min: 3 minutes added on. Corner for Liverpool. Chelsea still hang on
11:50 PM: 89 min: Another chance for Liverpool and Chelsea still hangs on.
11:48 PM: 87 min: Trevoh Chalobah comes in for Jorginho
11:47 PM: 86 min: Tsimikas comes in for Robertson.
11:45 PM: 84 min: Another chance for Chelsea but they were left vulnerable at defense. Fortunately for them, Salah's shot had no venom in it and Mendy saved it comfortably.
11:42 PM: 81 min: 1 change is left for both the teams. Chelsea will be happy with a draw, the way the 2nd half has turned out but it will not be good enough for Liverpool.
11:38 PM: 77 min: It still is 1-1 and Klopp is frustrated because Liverpool has not been able to finish. Chelsea has been defending absolutely well.
11:35 PM: 74 min: Thiago is brought on by Klopp and he will replace Henderson
11:34 PM: 72 min: Liverpool has not been able to breach the Chelsea defense yet. Chelsea is also getting some chances when they are able to move the ball further up.
11:29 PM: 68 min: Liverpool keeps pressure on and wins another corner.
11:26 PM: 64 min: Chelsea gets another great chance but Lukaku's shot is blocked by Matip. It was a very well-worked chance but now Liverpool is back in the Chelsea half.
11:22 PM: 61 min: Chelsea players have nowhere to go. They are unable to pass the ball out. There is a Liverpool player present anywhere the ball goes.
11:20 PM: 59 min: Liverpool is now shooting from outside the box. Henderson shot first but his shot was just wide and Fabinho's attempt was blocked by Mendy.
11:18 PM: 56 min: Chelsea is defending really well now. Every time they get the ball, they look for Lukaku who runs uptop. Alisson comes out to pass it to Van Dijk this time.
11:16 PM: 55 min: Chelsea's first real chance comes 10 minutes into the 2nd half. Lukaku did well but he was offside when Mason Mount crossed the ball in.
11:14 PM: 52 min: Van Dijk walks with the ball in the Chelsea half and shoots it from 50 yds out. Mendy saves the ball but is unable to clear it well. Chelsea is desperately holding on.
Premier League LIVE – Liverpool vs Chelsea LIVE Updates:
11:13 PM: 51 min: Great cross from the outside of the boot by Salah and Jota gets his head on the ball. The ball goes over the post.
11:10 PM: 49 min: Liverpool is now absolutely dominating possession, all their players are in Chelsea's half. Whenever Chelsea does win the ball, the Liverpool players force them to clear it with their press.
11:06 PM: 46 min: Thiago Silva comes and Kovacic come on for Kai Havertz and N'Golo Kante. Eduoard Mendy was shown a yellow card in the injury time of the 1st half.
Thiago Silva and Kovacic are reported to be coming on for Chelsea after half-time
Premier League LIVE – Liverpool vs Chelsea LIVE Updates:
10:52 PM: HALFTIME! Liverpool 1-1 Chelsea
10:49 PM: 45+3 min: PENALTY!!! RED CARD!!! Reece James is sent off and Liverpool is given a penalty in the last minute of injury time
10:47 PM: 45+1 min: Madness! Liverpool takes the corner and Matip tries to shoot it in. The ball goes up in the air and both Alonso and Mendy go for it. Matip gets the header again but he hits the post. Reece James clears the ball off the line but the referee believes that it hit his hand.
10:46 PM: 45 min: 3 minutes of added time. Liverpool gets a corner.
10:43 PM: 42 min: Roberto Firmino is subbed off after having failed to make an impact. Klopp makes his 1st change of the match 3 minutes before halftime by bringing Diogo Jota in.
10:40 PM: 41 min: Liverpool has been dominating possession in the final few minutes of the 1st half. Chelsea's defense stands strong. Kante and Jorginho have been absolutely brilliant today.
10:38 PM: 38 min: Jorginho blocks Alexander-Arnold from running and the referee gives Liverpool a free-kick from 40 yds out.
10:36 PM: 35 min: Another chance for Chelsea. Lukaku plays in Mount who shoots from a tight angle. The ball deflects off Robertson but the verdict is a goal-kick.
10:35 PM: 35 min: A great end-to-end game between the two sides. Kante made a crucial steal from Mane's feet and Chelsea rushed to counter.
10:32 PM: 32 min: Liverpool is looking dangerous now. They earned another corner but Havertz' head was key again as he clears the ball for Chelsea.
10:28 PM: 29 min: Kai Havertz became Chelsea's 7th different scorer in the 2021/22 Premier League campaign.
10:25 PM: 26 min: Another chance for Chelsea, Lukaku tried to take the ball solo but stumbles, and the ball nearly falls in his path again but Matip was there.
10:22 PM: 22 min: GOAL!!!! Kai Havertz signals a brilliant header over Alisson in the far post to give Chelsea the lead. Liverpool 0-1 Chelsea
10:21 PM: 20 min: Chelsea has not had a single shot. Liverpool has managed 4 but none on target. Possession-wise, the game is pretty even with Liverpool having 55% possession.
10:17 PM: 17 min: Lukaku has the fewest touches of all players on the pitch. (2)
10:16 PM: 16 min: With Robertson back in the starting 11, both full-backs have been putting in dangerous crosses. Alonso clears the danger this time with Salah lurking around
10:14 PM: 15 min: It is the kind of game where the players are not able to take 2 touches because of the kind of pressing by the opposite team
Premier League LIVE – Liverpool vs Chelsea LIVE Updates:
10:12 PM: 12 min: Buzzing atmosphere here at Anfield! Every Liverpool interception is applauded by the Liverpool fans and every time Chelsea gets the ball Liverpool fans boo them.
10:10 PM: 10 min: An absolutely delightful cross by Alexander-Arnold. Henderson was at the receiving end but he cushions it wide. Poor finish.
10:08 PM: 8 min: Chelsea wins a free-kick 40 yards away for a foul on Mount. The Liverpool supporters scream at the referee.
10:05 PM: 6 min: Every Liverpool tackle and Chelsea miscontrol is celebrated in the stands to create a fiery atmosphere. The fans get even more excited when Elliott combines with Salah once more, before driving a shot from 25 yards which flies just wide.
10:03 PM: 5 min: Liverpool dominating the starting phase of the match.
9:55 PM: Teams have arrived on the pitch. Chelsea starts from left to right in Blue. Liverpool in their typical red.
Premier League LIVE – Liverpool vs Chelsea LIVE Updates:
9:50 PM: Liverpool has lost only two of their last 13 Premier League meetings with Chelsea (W6 D5), though one of those defeats was in the most recent such contest in March.
9:45 PM: Referee: Anthony Taylor. Assistants: Gary Beswick, Adam Nunn. Fourth official: Craig Pawson. VAR: Chris Kavanagh. Assistant VAR: Sian Massey-Ellis.
9:40 PM: If Diogo Jota scores against Chelsea, he would become the fourth player to net in each of Liverpool's first three matches of a Premier League campaign, joining Robbie Fowler (1994/95), Daniel Sturridge (2013/14), and Sadio Mane (2017/18).
9:35 PM: Thomas Tuchel on the battle between Romelu Lukaku vs Virgil Van Dijk: "I am looking forward to it and I am sure many spectators and fans of football are looking forward to that battle."
9:30 PM: The Chelsea captain will make his 300th Premier League appearance today.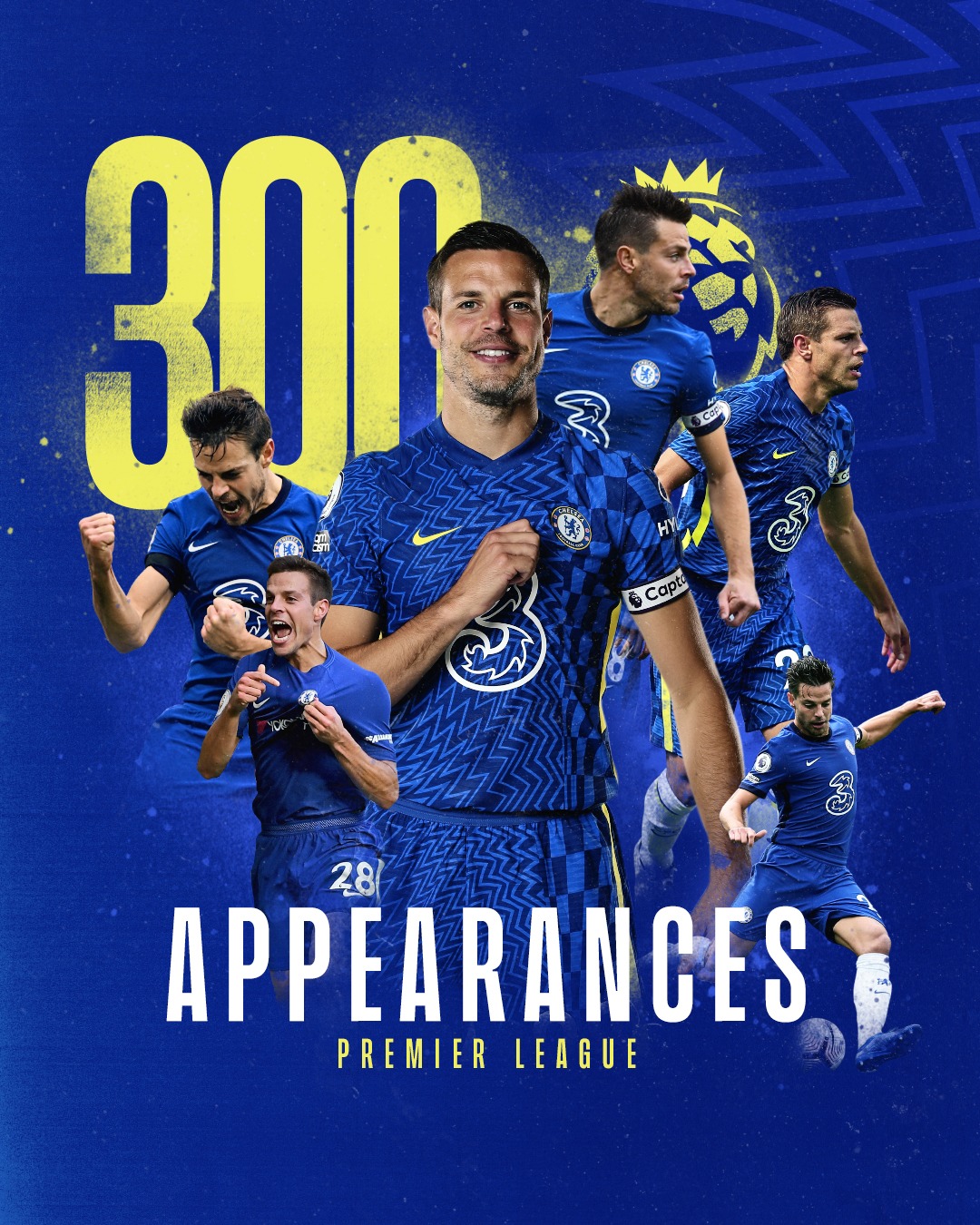 9:20 PM
The Reds have arrived 👊🔴 #LIVCHE pic.twitter.com/AXJge4ySve

— Liverpool FC (@LFC) August 28, 2021
9:10 PM: After netting four goals in his first four Premier League appearances against Liverpool, Chelsea striker Romelu Lukaku has scored in only one of his last 11 against the Reds.
Premier League LIVE – Liverpool vs Chelsea LIVE Updates:
9 PM: Lineups out!
Chelsea: Mendy, Azpilicueta, Christensen, Rudiger, James, Jorginho, Kante, Alonso, Mount, Lukaku, Havertz
Liverpool: Alisson, Alexander-Arnold, Matip, Van Dijk, Robertson, Fabinho, Henderson, Elliot, Mane, Salah, Firmino
In the building. 📸#LIVCHE pic.twitter.com/LCfbN8qeed

— Chelsea FC (@ChelseaFC) August 28, 2021
Today's setting. 📌#LIVCHE 🔜 pic.twitter.com/NSqpH4DMYy

— Chelsea FC (@ChelseaFC) August 28, 2021