NBA 2021: Daryl Morey confident with Philadelphia 76ers, says 'we can win the title.' The Sixers (26-12) have the best record in the East headed into Sunday's game vs. San Antonio, the first one in Philly with fans since the pandemic began.
Like any top NBA executive this time of the season, Daryl Morey is trying to better his roster. Sure, NBA Top Shot sort of a collectible highlight reel is in its infancy, but Morey is all in on the frenzy stirred by digital dunks and nonfungible fast breaks.
"I just grabbed all the Sixers," Morey said. "Well, I don't have all of them because they're hard to get. But I've got Joel (Embiid), I've got Ben (Simmons), I've got Tobias (Harris), I've got (Tyrese) Maxey, I've got (Matisse) Thybulle.
He can reveal that the real one on the court has been about as good as it gets in the NBA. The Sixers (26-12) have the best record in the Eastern Conference headed into Sunday's game against San Antonio, the first one in Philly with fans since the coronavirus pandemic began.
"Younger fans want to feel like they're part of something," Morey told The Associated Press in an interview this week.
NBA 2021: Joel Embiid exits Wizards game after horrible knee injury 
Simmons and Embiid, an MVP candidate, are the All-Star cornerstones and Harris is having a career year under Doc Rivers. Rivers, who coached the Boston Celtics to the 2008 NBA championship, in his first season in Philadelphia 76ers has maximized the talent on a team swept out of the first round of the playoffs last season.
ESPN Sources with @ramonashelburne: Philadelphia Sixers star Joel Embiid's MRI showed no structural damage to his left knee, just a bone bruise. ACL and meniscus are fine. No timeline yet on a return.

— Adrian Wojnarowski (@wojespn) March 13, 2021
"He really knows his stuff and does it as good or better than anything I would do if I dove in," Morey said. "It allows me to just focus on my job, which is tried, and get better players for him."
NBA 2021: The NBA trade deadline is March 25 and that means rumors and fantasy deals are at the forefront for the Philadelphia 76ers were in the mix for James Harden before he was traded to Brooklyn and Morey said he's not necessarily pursuing a blockbuster to shake up the lineup.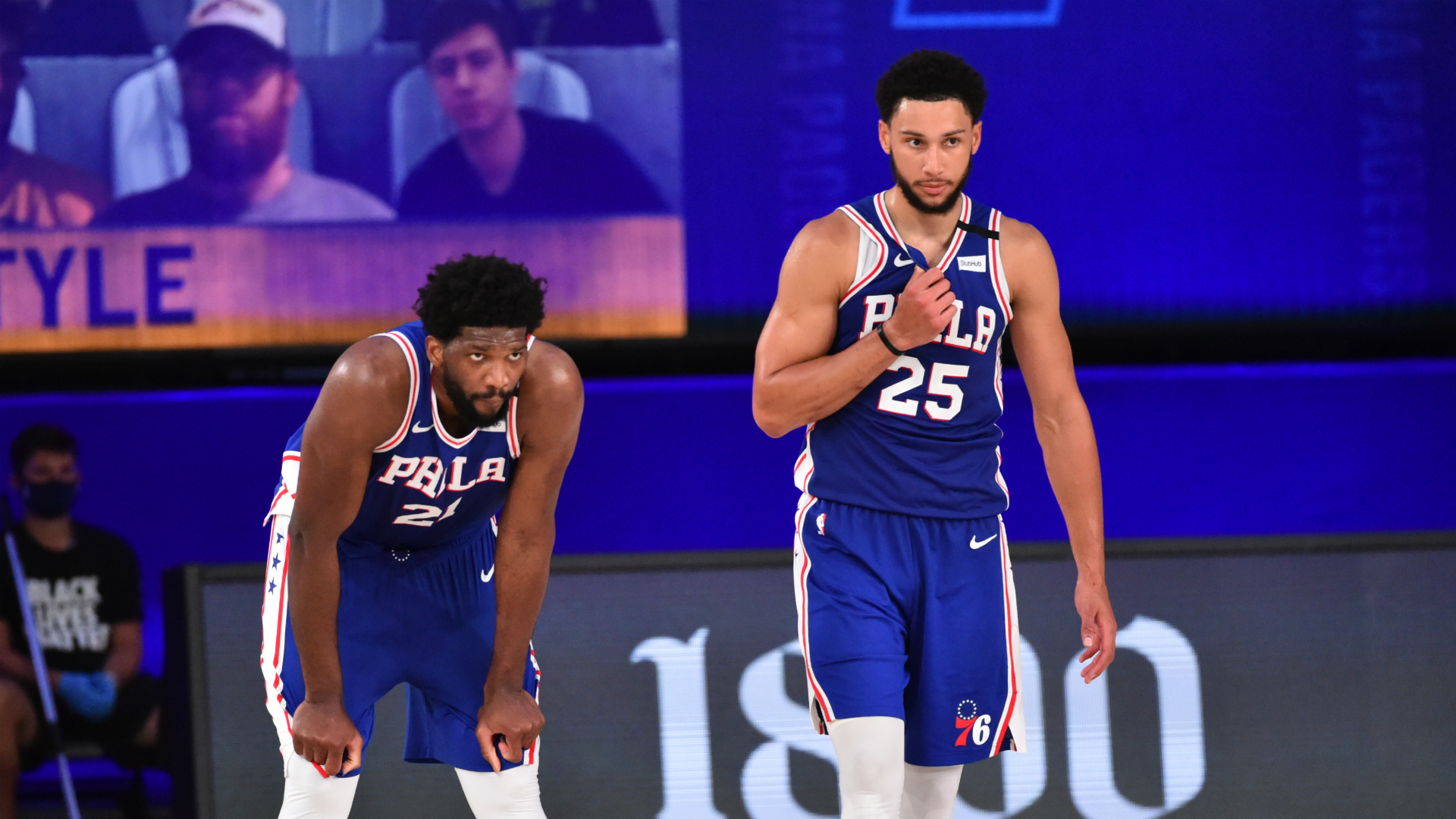 "We have a great group, a great chemistry, they're playing at a high level, they play even better against very good teams," Morey said. "That's something fragile and we need to respect it. Long story short, everyone expecting some big thing, I would ask them to be excited about who we have more than what's possible."
Morey and Rivers are both experienced at handling superstar players with supersized egos, and making sure one basketball can satiate three scorers hasn't become an issue if it becomes an issue quite yet.
"I've found people are generally who they are by that age," Morey said. "But I would say one source of tension that can come up that we are past, is that until everybody gets paid, I think there can be tension. All our main three guys are all paid, and hopefully feel well paid. They should. We're past where a lot of tension can come from that."
Consider, the 26-year-old Embiid has two years left on a contract that paid him $148 million, the 24-year-old Simmons is signed through 2025 on a $170 million deal and Harris signed a $180 million max deal in 2019.