NBA Awards 2020-21: Julius Randle becomes the Most Improved Player 2020-21. Utah Jazz guard Jordan Clarkson wins the NBA 2020-21 Sixth Man of the Year, ahead of Derrick Rose and Joe Ingles.
Randle settled career highs with 24.1 points and 6.0 assists per game to go with his 10.2 rebounds per game. He was one of just seven qualified players to average 20 and 10 this season.
The big man played well in his first year in New York, finishing the 2019-20 season with averages of 19.5 points, 9.7 rebounds, and 3.1 assists per game.
There were actually 2 finalists from the Utah Jazz who recently lost to the 8 seed Memphis Grizzlies in Game 1 of the NBA Playoffs 2021.
It's official: @J30_RANDLE wins NBA Most Improved. Full voting: pic.twitter.com/LqltcvxrRK

— Chris Mannix (@SIChrisMannix) May 25, 2021
NBA 2020-21 Sixth Man of the Year: Jazz guard Jordan Clarkson.

— Shams Charania (@ShamsCharania) May 24, 2021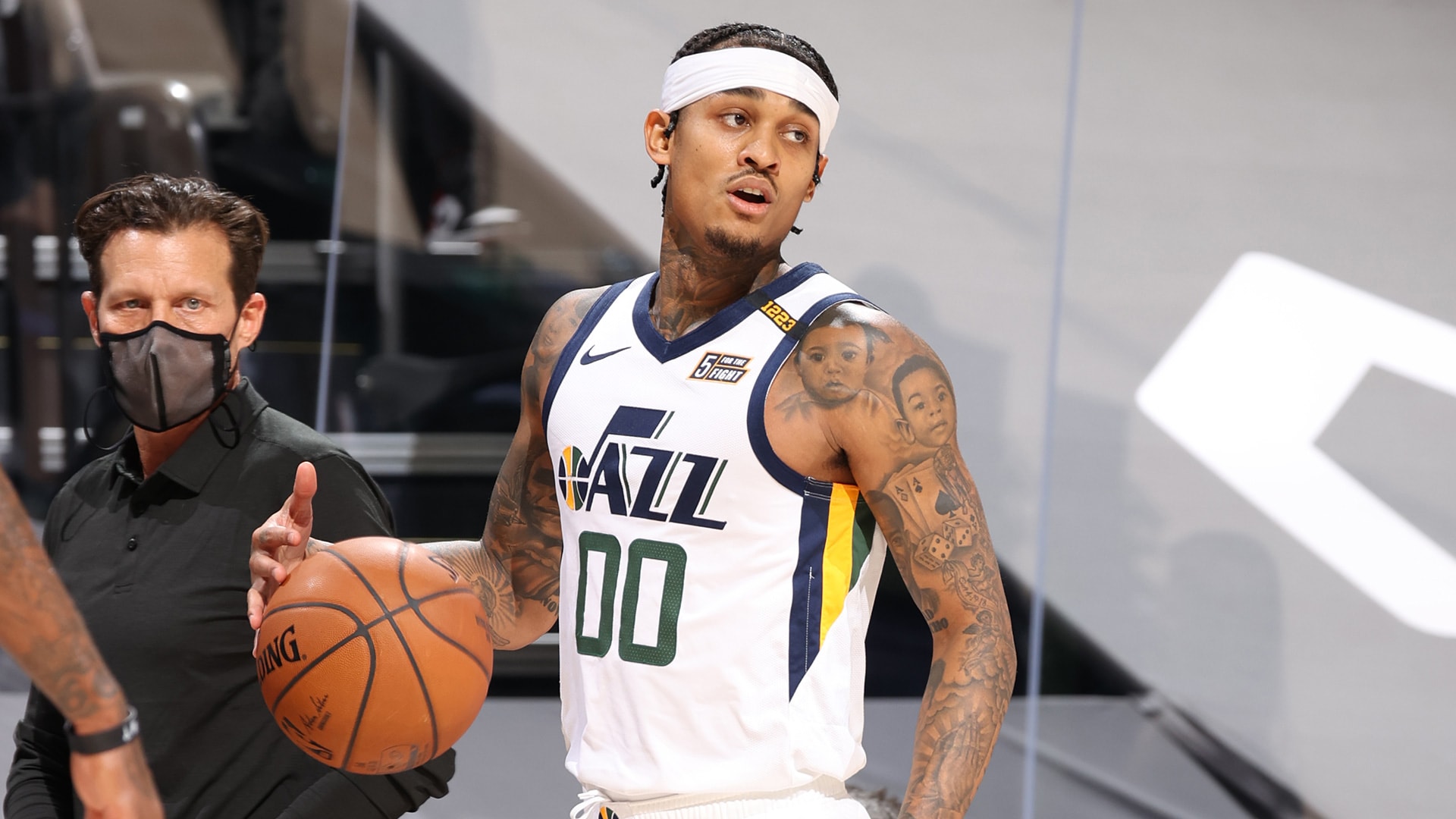 NBA Awards 2021: Finalists for various awards
Rookie of the Year Finalists
Charlotte Hornets point guard LaMelo Ball
Minnesota Timberwolves wing Anthony Edward
Sacramento Kings guard Tyrese Haliburton
Sixth Man of the Year
Utah Jazz guard Jordan Clarkson
Utah Jazz forward Joe Ingles
New York Knicks point guard Derrick Rose
Defensive Player of the Year
Utah Jazz center Rudy Gobert
Philadelphia 76ers point guard Ben Simmons
Golden State Warriors forward Draymond Green
NBA Awards: Coach of the Year
Quin Snyder, Utah Jazz
Tom Thibodeau, New York Knicks
Monty Williams, Phoenix Suns
Most Improved Player
Detroit Pistons wing Jerami Grant
Denver Nuggets wing Michael Porter Jr.
New York Knicks power forward Julius Randle
Most Valuable Player
Stephen Curry
Nikola Jokic
Joel Embiid