NBA Draft Combine Live 2021: The NBA Draft Combine is a yearly competition in which college basketball players are evaluated and undergo several medical tests. They are also interviewed by prospect teams.
There are five-on-five drills for attendance of NBA coaches, GMs, and scouts that also happen in the NBA Draft Combine. The teams ask the athletes to work out and train in order to evaluate their skills for the forthcoming draft.
An athlete's display during the NBA Draft Combine affects the decision, draft rank, salary, and sequentially the player's career in the long term.
What is included in the NBA Draft Combine?
The athletic examinations include a standing vertical jump, maximum vertical jump, bench press, three-quarter-court sprint time, lane agility time, and modified event time.
Physical measures include height with shoes, height without shoes, wingspan, weight, standing reach, body fat, hand length, and hand width.
The shooting tests include spot-up three-point field goals from various distances (high school, college, and NBA) depending upon position, shooting off the dribble, and timed jump shots on the move.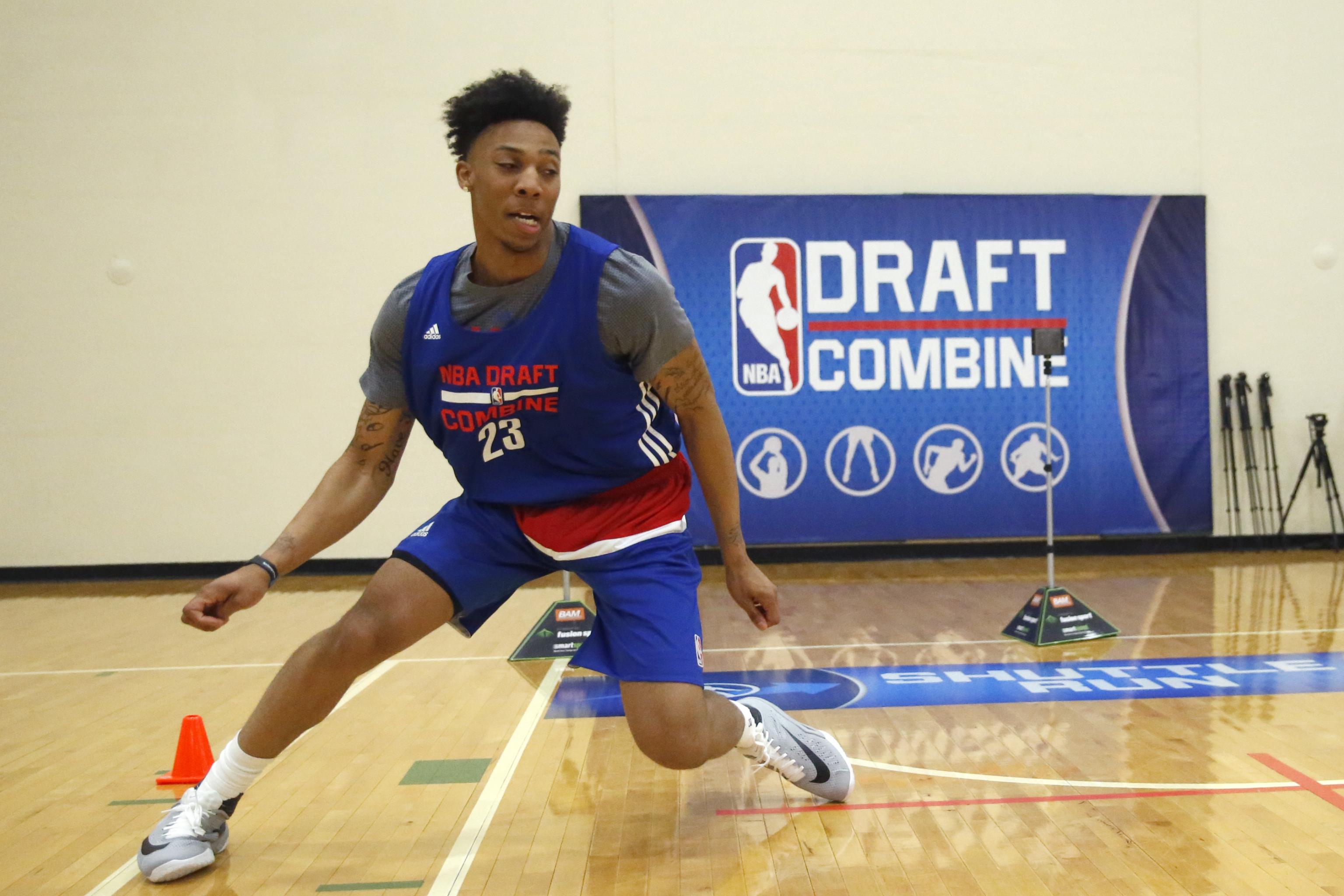 NBA Draft Lottery 2021: What is it and how does it work? Check details
NBA Draft Combine 2021: All the participants for June 21-27 NBA Draft Combine
2021 NBA Draft Combine (June 21-27) participants revealed: pic.twitter.com/lG1mG0gPyW

— Shams Charania (@ShamsCharania) June 15, 2021
NBA Draft Combine Live 2021: When is it, how to watch live?
Subject to evolving public health conditions, Microsoft Surface Combine is scheduled to take place Monday, June 21 through Sunday, June 27.
ESPN networks plan to televise the NBA Draft Combine, with coverage featuring five-on-five games and strength and agility testing.
NBA Schedule 2021-22: Teams Receive New Dates as NBA Heads Back to Normal Oct-June Calender
Date: June 23, 2021
Time: TBD
Location: TBD
Where can you watch the NBA Draft 2021?
ESPN and Turner are the Official Broadcasting Partners of the NBA.