NBA Finals Viewership 2021: The National Basketball Association bounced back from a terrible 2020 NBA Finals event, drawing more than 8 million viewers on ABC for Game 1 of its championship series between the Phoenix Suns and Milwaukee Bucks.
The total viewers for the game averaged 8.5 million, which went up 13% from Game 1 of the 2020 NBA Finals.
The Los Angeles Lakers' 4-2 victory over the Miami Heat had the lowest-rated National Basketball Association (NBA) finals series on record after 5.6 million viewers tuned in to watch game six on commercial network ABC.
NBA Finals 2021 Predictions: Phoenix Suns vs Milwaukee Bucks Predictions, Date, Time, Watch live stream
Though according to the release by Fanatics, Lakers and LeBron James merchandise delivered record sales, on the ratings front LA Lakers triumph could not register well with the audiences.
The July 6 Suns-Bucks contest peaked at 9.9 million viewers at 11 p.m. ET.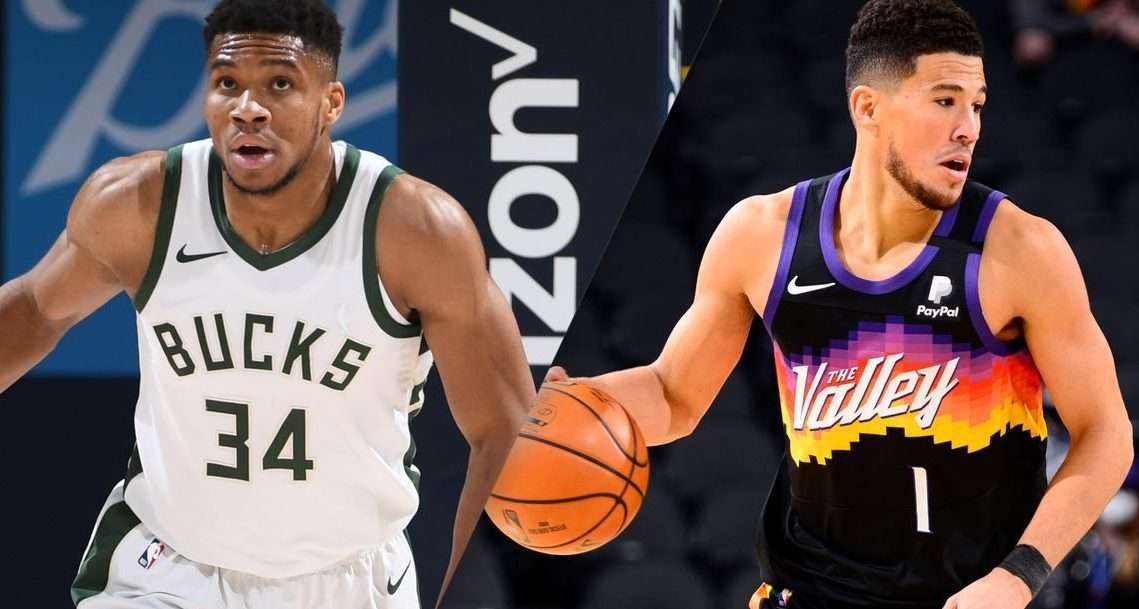 The NBA said the opener "also set 20-year ratings records in the Phoenix and Milwaukee markets. The broadcast drew a 23.9 rating in the Milwaukee market, the best since 2001, and a 23.7 rating in the Phoenix market, the best since 2000."
The Suns lead the 2021 series after a 118-105 victory, setting up a crucial Game 2 on Thursday. Game 2 is also in Phoenix where CP3 and co will look to gain a 2-games lead.
These finals mark the first time both franchises appearing in the Finals in decades, with the Bucks last playing in 1974 and the Suns in 1993.
Suns take Game 1!

More to do, more to come.

𝐋𝐎𝐂𝐊𝐄𝐃 𝐈𝐍. #RallyTheValley pic.twitter.com/ENBs3xBzlr

— Phoenix Suns (@Suns) July 7, 2021
NBA Finals 2021: 10 things to know about Phoenix Suns vs Milwaukee Bucks
International viewership could take a punch as the league works to repair its relationship with China. The country is the NBA's top market outside the U.S. but still does not show games on state-run CCTV after a 2019 incident featuring Philadelphia 76ers executive Daryl Morey.
The latest viewership metric comes after the NBA experienced a strong postseason run with multiple Game 7s. The Brooklyn Nets vs. Bucks Game 7 drew 6.9 million viewers and the final game between the Atlanta Hawks vs. the Philadelphia 76ers had 6.2 million viewers.
The NBA also attracted 5.6 million viewers for its play-in game between NBA's biggest superstars in LeBron James and Steph Curry.
NBA Finals 2021 Live Streaming: NBA Finals to live stream More than 200 Countries, 48 Languages
NBA TV coverage: Suns vs Bucks Live in NBA Finals 2021
NBA games will be broadcasted nationally across ESPN and TNT.
NBA Finals Playoffs 2021 Live stream: Suns vs Bucks Live stream
Every game will be available live via NBA TV, while the nationally broadcast game will also be available via ESPN digital platforms.