NBA News 2020-21: ESPN has released a list of the top 100 players in the NBA currently. While this list is based on performances of the last season, there have been some omissions according to various NBA fans.
It will be LA Lakers vs LA Clippers on the 11th of Dec; Check out all the NBA Preseason fixtures. The NBA preseason starts on December 11. The teams will be playing three or four games.
The NBA 2020-21 season begins on the 22nd of December. The LA Lakers and LA Clippers make the headlines again on the opening night.
Find the latest NBA Schedule here
ESPN's NBA Rank 1-10 (Top 100)
1. LeBron James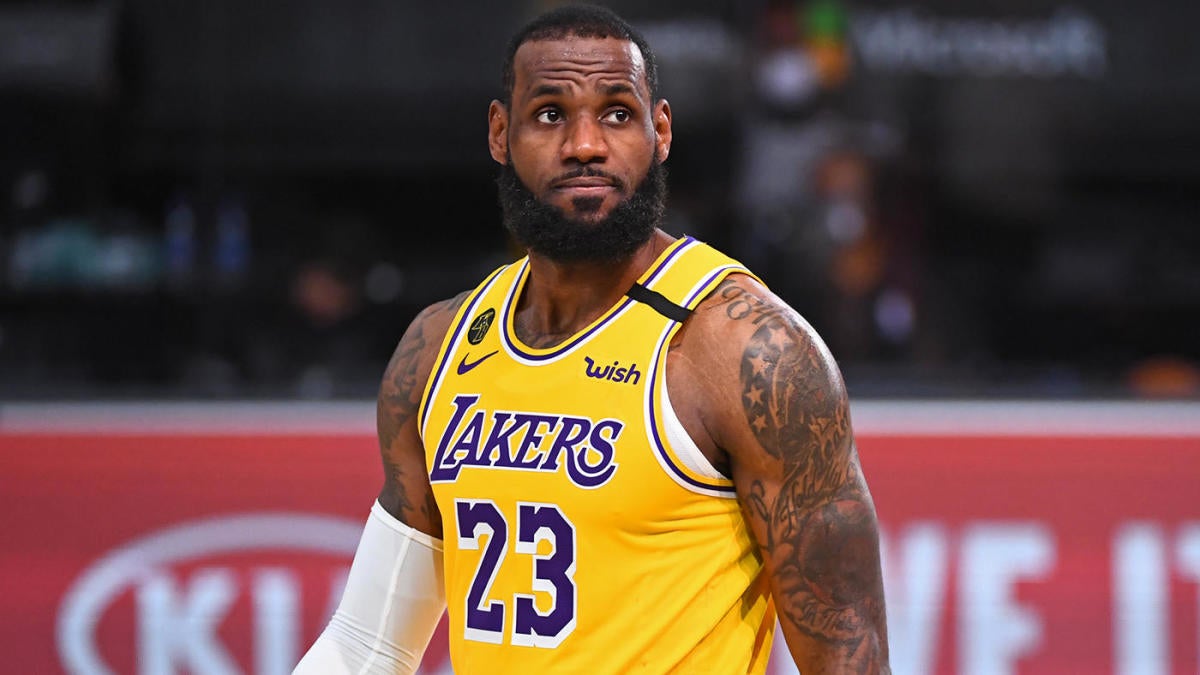 16x NBA All-Star, 4x NBA Champion, 4x MVP, 4x NBA Finals MVP, 16x All-NBA team LeBron James has signed a new 2-year, $85 million deal with the champions LA Lakers.
"King" James joined the 2018-19 season. In just one year, with the addition of Anthony Davis, LeBron James led the LA Lakers to an NBA title. He averaged 25.3 points, 7.8 rebounds, and 10.2 assists last season as he led them to the championship.
LeBron James has largely been known for his vision and scoring ability. He also recently signed a new contract with the LA Lakers that will keep him at the franchise for 2 more years.
2. Anthony Davis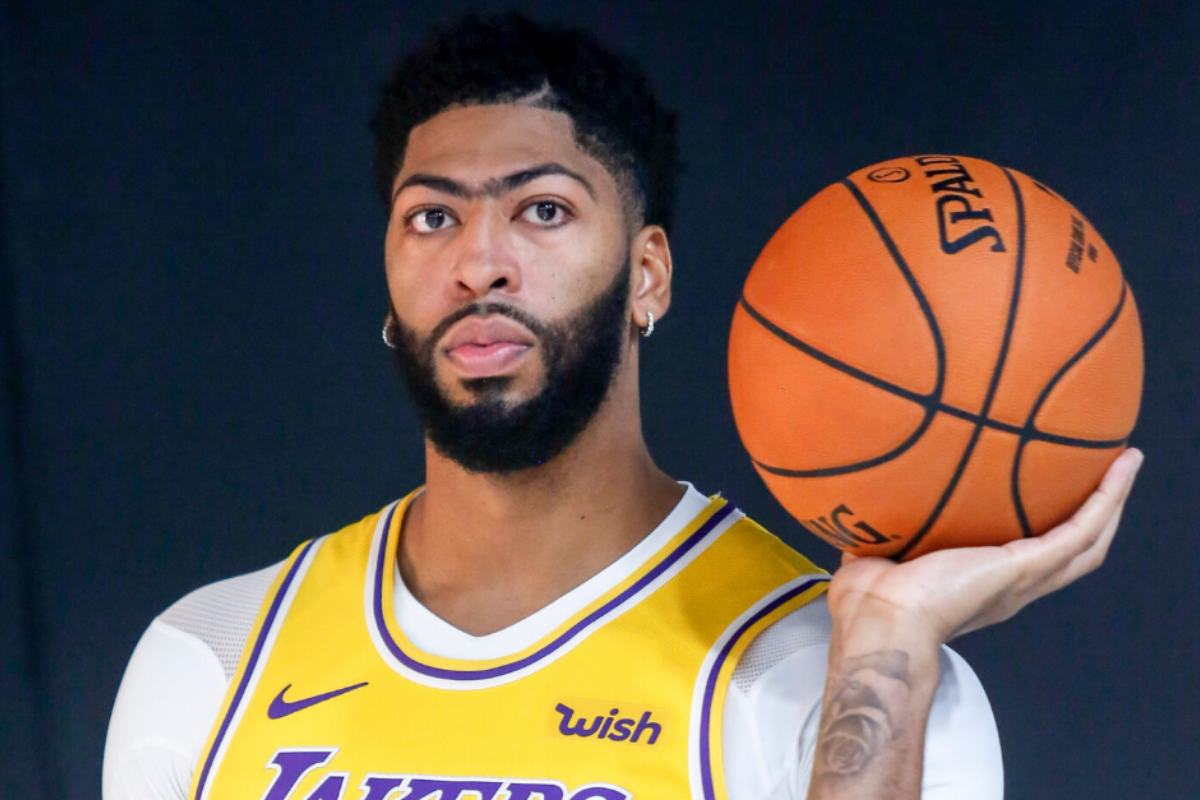 At 27 years old, Davis is the co-star of the Lakers with LeBron James — and the centerpiece of the franchise's long-term future.
His arrival in a trade with New Orleans to join James elevated the Lakers out of six straight seasons in the draft lottery and hurtled them toward an eventual 2019-2020 NBA championship.
All-NBA forward Anthony Davis signed a five-year, $190 million maximum contract to stay with the defending champion Los Angeles Lakers
Davis averaged 26.1 points, 9.3 rebounds, 3.2 assists, 2.3 blocks, and 1.5 steals per game. He shot 50 percent from the floor, 33 percent from 3-point range, and a career-best 84.6 percent from the free-throw line.
NBA news 2020-21 opening night fixtures out, Clippers face Lakers; Check out
3. Giannis Antetoukounmpo
 The Milwaukee Bucks have been under great pressure ever since their star player Giannis Antetokuonmpo stated his uncertainty about his future with them. The 25-year-old is one of the best players in the current NBA generation.
Giannis Antetokuonmpo has averaged a double-double last season for the Bucks. He averaged 29.5 points, 13.6 rebounds, and 5.6 assists per contest in 2019-20.
The Greek Freak also had a field goal of 55.3% from inside the arc. He also shot the ball at 30.4% from outside the arc. He is the 3rd best player in the NBA according to ESPN.
4. Luka Doncic
Doncic finished fourth in MVP voting in 2019-20 behind James Harden, LeBron James, and Giannis Antetokounmpo. The Dallas Mavericks picked up the fourth-year team option on All-Star Luka Doncic's contract
The 21-year-old Slovenian native averaged approximately a triple-double last season. He scored 28.8 points, 9.4 rebounds, and 8.8 assists in 61 games.
Doncic will enter his fourth season in the NBA and is tied for the best odds to win MVP in 2020-21 at +450, same with Giannis, the reigning two-time MVP.
NBA News 2020-21: New extension adds $190m to Paul George's current LA Clippers salary
5. Kawhi Leonard
Kawhi Leonard joined the LA Clippers in a blockbuster move. He led the Toronto Raptors to victory in the NBA Finals against Golden State Warriors.
Although he and Paul George did not have a season they expected, they will be back with full force in the NBA 2020-21 season.
Kawhi averaged 27.1 points, 7.9 rebounds, and 4.1 assists for the LA Clippers last season.
6. Kevin Durant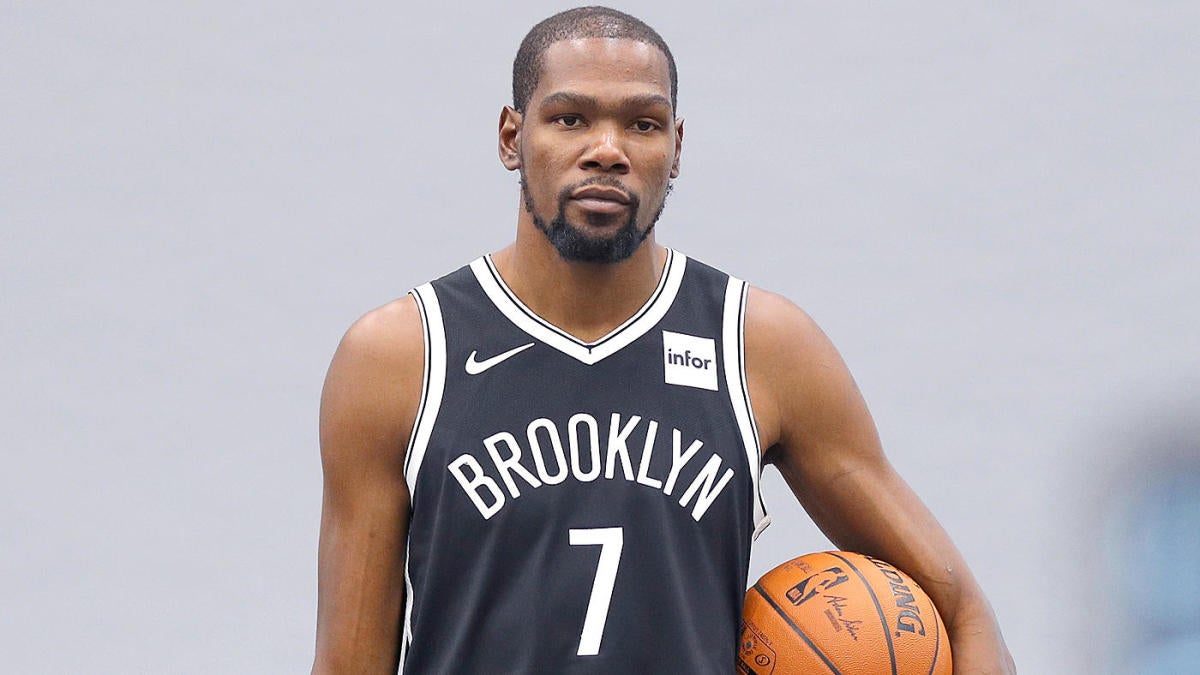 Kevin Durant suffered a torn Achilles, signed with the Brooklyn Nets, and endured a long rehabilitation period. He is finally ready to play for the Brooklyn Nets.
Due to the COVID-19 pandemic, his first "training camp workout" on Tuesday was an individual one.
The journey from tearing his Achilles in June 2019 to being prepared to play in the 72-game 2020-21 season has been a long one.
NBA News2020-21: Adidas unveils the 5th look for James Harden signature shoes with new technology; Check out
7. Dame Lillard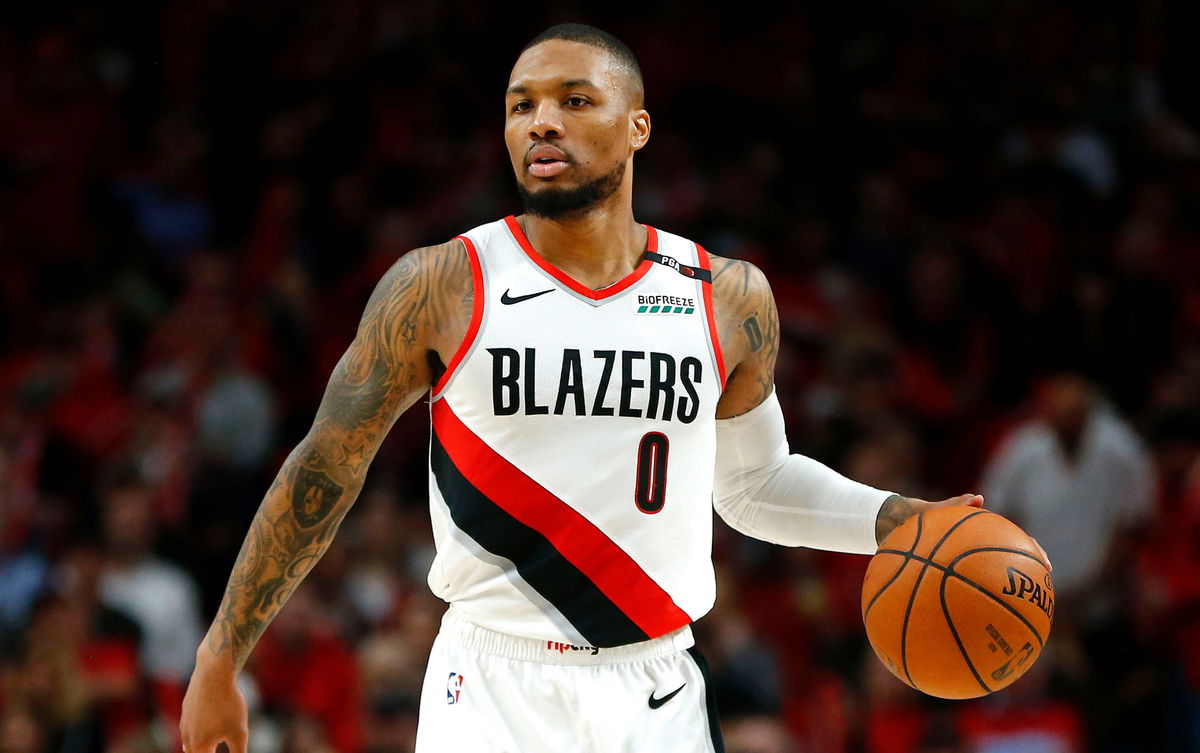 Lillard averaged an NBA-high 37.6 points and 9.6 assists in the seeding games, leading Portland to a 6-2 record.
The Trail Blazers won their final three seeding games, with Lillard scoring 51 points against the Philadelphia 76ers, tying his franchise scoring record with 61 points against the Dallas Mavericks.
He finished with 42 points and 12 assists in a victory over the Brooklyn Nets that clinched Portland's spot in the Western Conference Play-In.
8. Steph Curry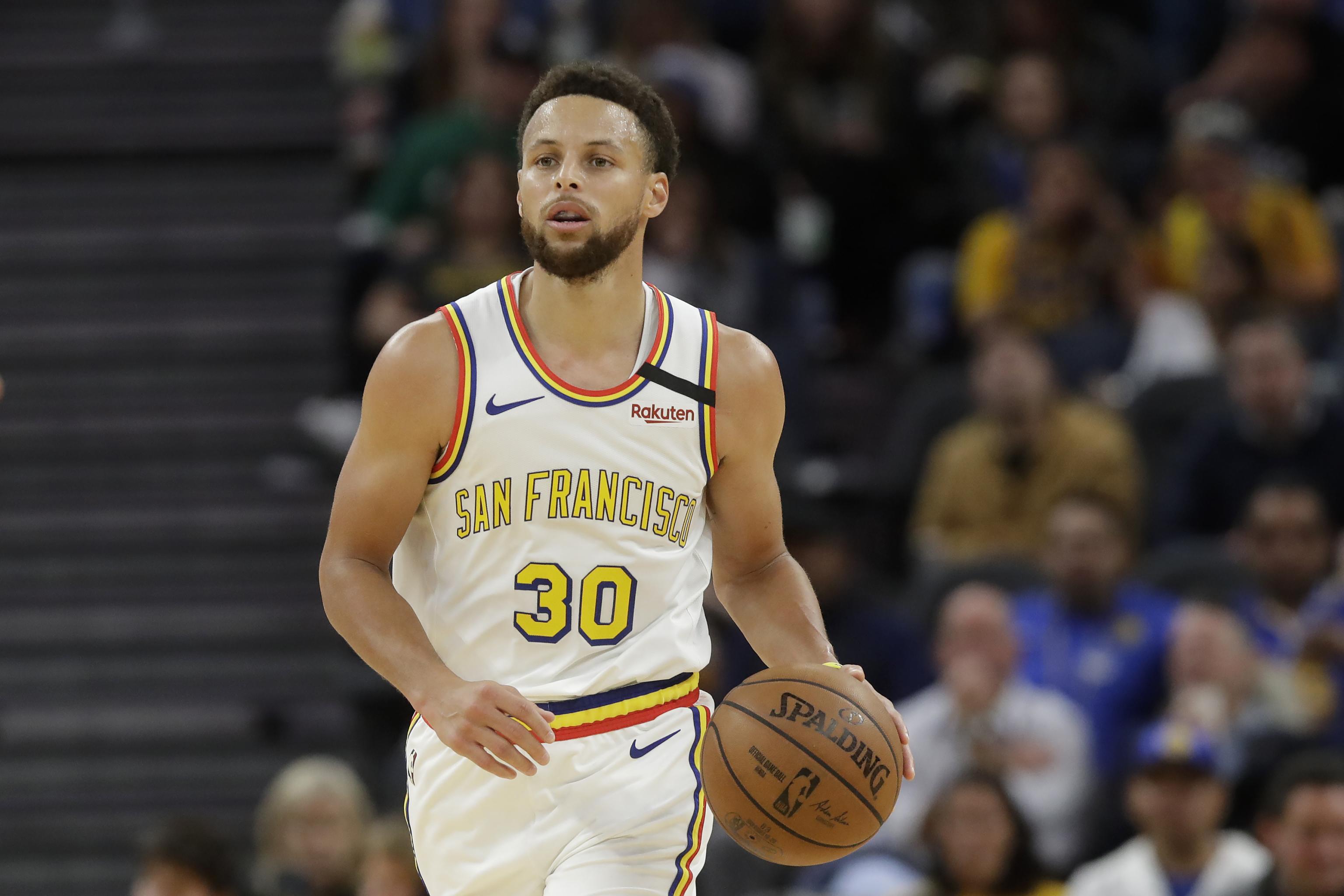 Being 32 years old, Curry will continue to be one of the NBA's most dangerous shooters and offensive players.
The six-time All-Star and two-time MVP averaged 20.8 points and 6.6 assists in five games last season, and he's a career 43.5 percent shooter from three.
The returns of Steph Curry featured in just five games for the Golden State Warriors last season because of a broken hand.
NBA Trade News: Houston Rockets want Kevin Durant or Kyrie Irving in return for James Harden
9. James Harden
According to NBA.com, only 5.6 percent of Harden's shots were catch-and-shoots, and 48.1 percent came after seven-plus dribbles.
More than half (55.7 percent) of his overall field-goal attempts in 2019-20 were three-pointers, per Basketball-Reference, but his game is also somewhat stated on getting to the basket or drawing fouls to shoot from the free-throw line.
He is still in a riff due to his trade situation with the Houston Rockets.
10. Nikola Jokic
In Nikola Jokic's two playoff appearances, he shot the ball from 3-point land significantly better than he had in the regular season both years. In the 2019 postseason, which ended in the second round for Denver, the 7-footer shot 39.3 percent from beyond the arc, about nine percent higher than that year's regular season.
Then, during the Nuggets' incredible run in 2020, in which they overcame a pair of 3-1 series deficits before losing to the Lakers in the conference finals, he shot 42.9 percent, nearly 12 percent better than the regular season.
NBA Schedule: The tentative NBA schedule calendar for the 2020-21 season:
 • Dec. 11-19, 2020: Preseason games
 • Dec. 22, 2020 – March 4, 2021: First Half of regular season
 • March 5-10, 2021: All-Star break
 • March 11 – May 16, 2021: Second Half of regular season
 • May 18-21, 2021: Play-In Tournament
 • May 22 – July 22, 2021: 2021 NBA Playoffs