NBA Trade Rumors: 3 Players that could be on the move before the NBA Trade Deadline. With the NBA Trade Deadline set for the 25th of March, some players might be on the move to new teams.
We recently saw Blake Griffin trade to the Brooklyn Nets to join hands with Kevin Durant, Kyrie Irving, and James Harden. Here are few other players that could be on the move before the 25th of March, according to major rumors:
NBA Trade Rumors: Lonzo Ball to the Boston Celtics
League sources told The Ringer's Kevin O'Connor that trade talks for Lonzo Ball have "fizzled," at least in the interval.
Shams Charania of The Athletic reported at the end of January that the New Orleans Pelicans had "shown an openness" to move him. Lonzo Ball is headed for restricted free agency and the plentiful raise that comes with it. He was averaging just 12.0 points and 4.7 assists.
He is a  player and can slide in and compliment anyone in Boston's core and impact both sides of the ball. The Celtics can take him into the Hayward TPE and still have about $17.5 million left to obtain a bigger wing at some point.
NBA Trade Rumors: Larry Nance Jr. to Miami Heat/Dallas Mavericks/ Pelicans/ 76ers
Larry Nance Jr. has not played since Feb. 6 while healing from a fractured finger on his left hand. But,  that hasn't stopped teams from keeping him as a hot target before the trade deadline.
The Boston Celtics, Dallas Mavericks, Miami Heat, Minnesota Timberwolves, New Orleans Pelicans, and Philadelphia 76ers have all shown interest in the 6'7″ Swiss Army knife, according to Cleveland.com's Chris Fedor.
He has two years and $20.4 million left on his deal after this one and, at 28, isn't so old he's aged out of the Cavaliers' long-term plans.
NBA Trade Rumors: PJ Tucker to the LA Lakers/Brooklyn Nets
Tucker hits free agency after this season and was reportedly unhappy he did not receive an extension preceding opening night. In the weeks that have followed the Harden trade, Houston has also obviously
Given the level of player that Tucker is, a team likely doesn't want to part ways with a young player who they believe has much potential.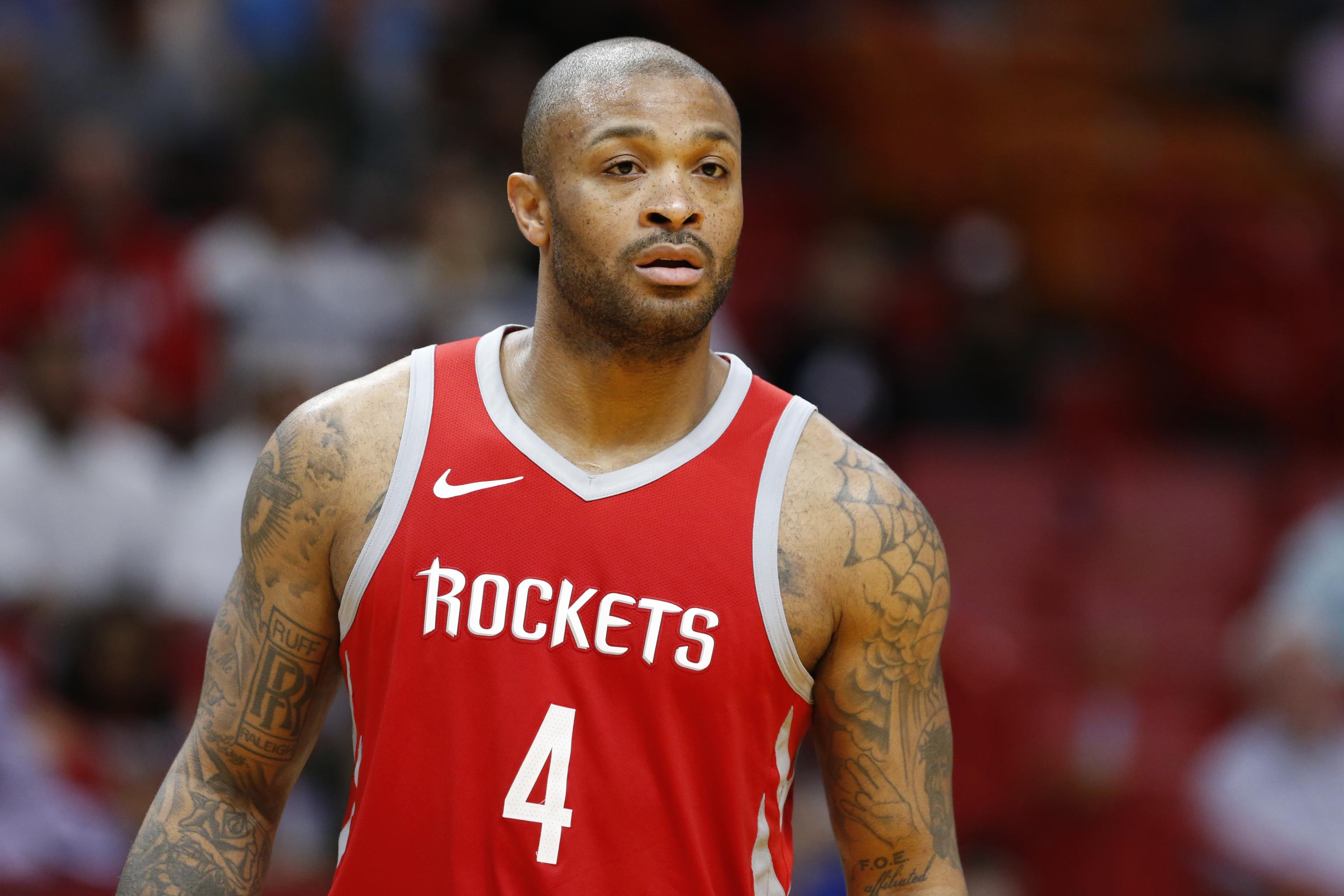 At the same time, some teams believe the 35-year-old Tucker can provide them with some aid in the frontcourt, especially on the defensive end.
While Tucker's departure seems certain, the timing of a trade including the North Carolina native depends on the level of young player that Houston is looking for in a trade involving Tucker.