Nuggets vs Pelicans LIVE: Denver Nuggets vs New Orleans Pelicans-Apr 29- NBA LIVE stream, Watch Online, Schedules, Date, India time, Live Score, Result Updates, Standings, Scores: Denver 114-112, Campazzo records double-double
YEAH MIKE pic.twitter.com/8qBh8mrZ7Z

— Denver Nuggets (@nuggets) April 29, 2021
Zion spin move >>>>>>>> pic.twitter.com/6BswuXJL27

— New Orleans Pelicans (@PelicansNBA) April 29, 2021
Zion's drop step it too quick 🔥@PelicansNBA | #WontBowDown pic.twitter.com/6V62WpEVdw

— Bally Sports New Orleans (@BallySportsNO) April 29, 2021
Shaq swipeee pic.twitter.com/WpNtoWRO3g

— Denver Nuggets (@nuggets) April 29, 2021
It's Paul Millsap Dunk hours pic.twitter.com/QRo9uko5nh

— Denver Nuggets (@nuggets) April 29, 2021
Nuggets vs Pelicans Starting 5 and Pre-Game Updates
First five up!

📺: @AltitudeTV #MileHighBasketball pic.twitter.com/cpMypnp5A3

— Denver Nuggets (@nuggets) April 29, 2021
Tonight's starters! 💪#Pelicans | @Verizon pic.twitter.com/roU9DqKj4B

— New Orleans Pelicans (@PelicansNBA) April 29, 2021
Steven Adams is currently listed as questionable with a sprained right toe, so the Pelicans could be shorthanded once again, but they will be quietly confident coming into this one after taking down the surging Clippers on Monday.
The Nuggets have clearly been the team in better form as they've won six of their last seven, with four of those wins coming by double-digits.
Find the latest NBA Schedule here
Match Details: Denver Nuggets vs New Orleans Pelicans
Time: 06:30 A.M. (IST)
Date: 29-04-2021
Venue: Ball Arena, Denver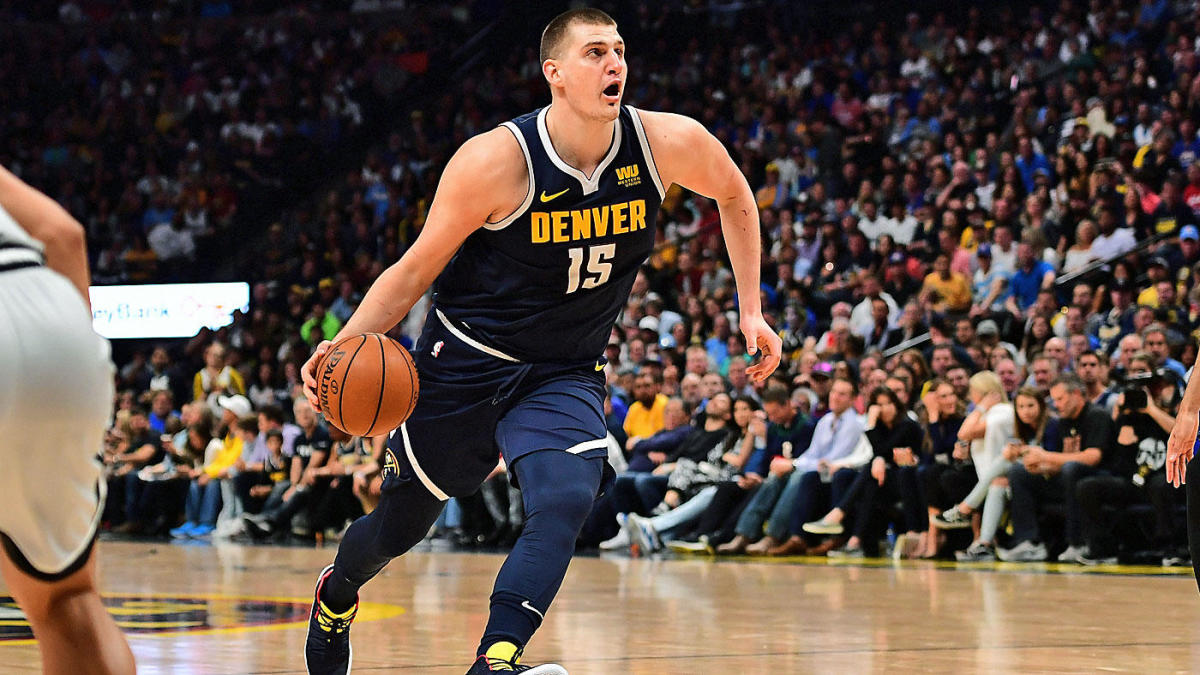 NBA TV coverage: Nuggets vs Pelicans live in NBA regular season
NBA games will be broadcasted nationally across ESPN and TNT.
NBA Live stream: Nuggets vs Pelicans Live Stream
Every game will be available live via NBA TV, while the nationally broadcast game will also be available via ESPN digital platforms.
NBA 2020-21 Schedule: The NBA schedule calendar for the 2020-21 season:
Dec. 11-19, 2020: Preseason games
Dec. 22, 2020-March 4, 2021: First Half of regular season
March 5-10, 2021: All-Star break
March 11-May 16, 2021: Second Half of regular season
May 18-May 21: Play-In Tournament
May 22-July 22, 2021: 2021 NBA Playoffs