Premier League: Tottenham vs Manchester City: 5 players to watch out for as Tottenham faces Man City, TOT vs MCI Live Stream- We have a big match on our hands in the 1st game week of 2021-22 Premier League season itself.  Reigning Premier League champions Manchester City will square off against Tottenham Hotspur in a thrilling encounter on match week one of the Premier League 21-22 season. The Cityzens will take an away trip to London and look to pick up where they left off by beginning their title defense with a win.
Premier League 2021-22: From Grealish, Sancho in Manchester teams to Rafa Benitez in Everton, 5 things fans can be excited about
Premier League: Tottenham vs Manchester City: 5 players to watch out for as Tottenham faces Man City, TOT vs MCI Live Stream-
5. Heung-Min-Son
Alongside Harry Kane, Son is arguably Spurs' best player on the pitch. Not only on the pitch, but Son Heung-min has also helped Tottenham Hotspur past Manchester United to become the most popular foreign club in South Korea with more than 20% of the nation now allied to the North London side, according to Nielsen Fan Insights.
He scored 17 goals and had 10 assists in 37 Premier League games for Tottenham. He has been a crucial player for the Spurs, having scored in double-digits since the 2016-17 season.
We can expect goals from the South Korean but he will face a tough task ahead in the name of Ruben Dias and John Stones in the heart of Manchester City defense.
4. Ruben Dias
Having won the Player of the Year last season, the Portuguese center-back is full of confidence and has been performing really well for the Cityzens. He will be an important player for Manchester City in the 2021-22 Premier League season.
We can expect a solid partnership of Dias and John Stones or Dias and Laporte, depending on the kind of match Manchester City is playing or what Pep Guardiola has in mind.
Last season, Dias had 15 clean sheets in 32 appearances. He is still just 24 years old and has a lot to learn.
3. Jack Grealish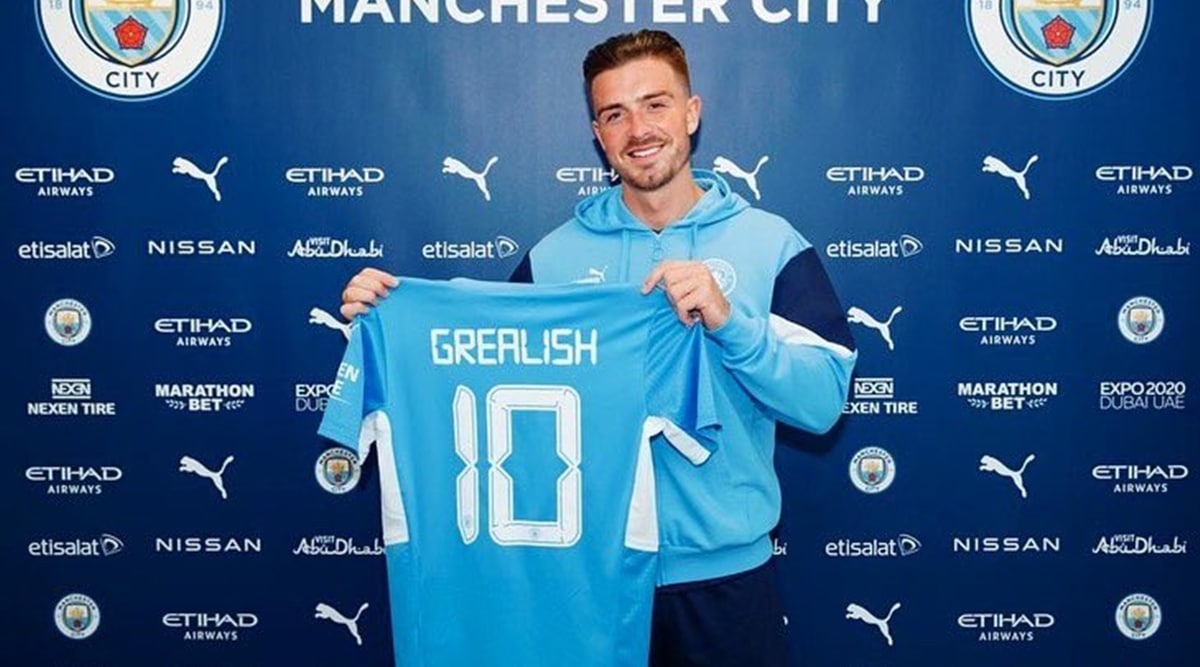 The Cityzens roped in Aston Villa's star Jack Grealish. Signing the 25-year-old attacker for a record British fee of £100m, Pep Guardiola has one of the best possible squads in the league at his disposal. They have boosted the team by signing the English international and look to defend their title in the upcoming campaign.
Grealish was the star player of a young Aston Villa side in the 2020-21 Premier League season. He scored 6 goals and assisted 10 in 26 appearances for Villa.
He is an excellent playmaker who along with De Bruyne led in most of the stats including big chances created. It will be fun to watch two of the best playmakers of the world in the same team.
2. Kevin De Bruyne
One of the top midfielders in the Premier League, Man City's De Bruyne is expected to play a huge role for Manchester City in the 2021-22 Premier League. He has been part of numerous titles at Man City appearing in 177 matches for the current champions since joining the club in 2015. He has made record of 80 appearances for Belgium with 21 goals.
However, De Bruyne remains a major doubt for Manchester City's tournament opener against Spurs on Sunday. The Belgium attacker suffered an injury during the recently concluded Euro 2020 and could miss out on being in the matchday squad this week.
Speaking with the media during their Community Shield last week, Pep was quoted saying how Belgium "could out for a while." Despite returning to first-team training ahead of the match against Spurs, Pep is expected to rest him this week and ease the 30-year-old back into action.
1. Harry Kane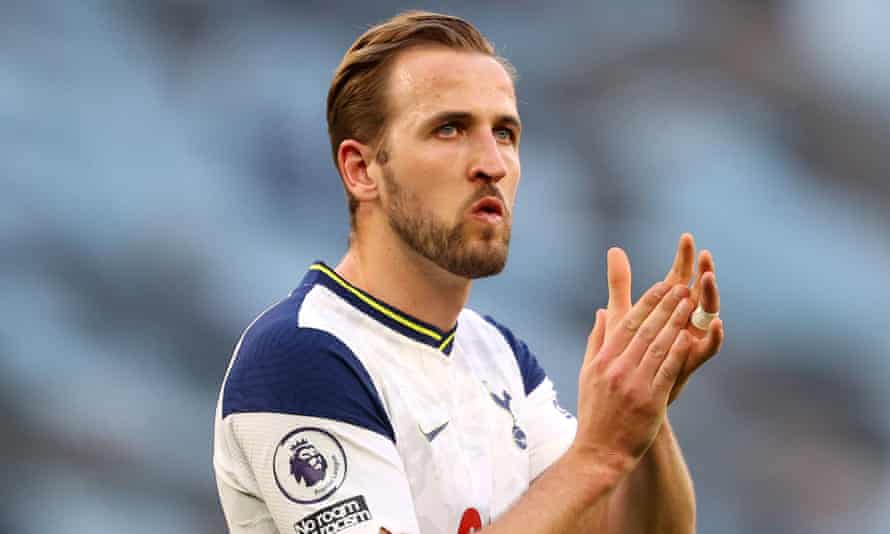 Harry Kane was with the England squad and had a busy summer featuring in the Euro 2020. The Spurs Skipper led Three Lions to the final of the tournament which saw his vacations being postponed.
Now, he is in a complicated transfer saga involving Manchester City. He had another excellent last season, scoring 23 goals and assisting 14 in 35 Premier League matches for the Spurs. For England, he bagged 4 goals in 7 Euro matches.
However, just like City, Spurs might have to play without their skipper Harry Kane after the English international shenanigans of leaving the London outfit this summer. Let's have a look at all the Man City and Spurs stars that could miss out on from featuring in their 2021-22 opener.
Premier League 2021-22 LIVE: When, where, and how to watch Tottenham vs Manchester City live in your country, India
Which TV channel will broadcast Tottenham vs Manchester City live?
The Premier League Matches will be telecasted on Star Sports Network in India. Fans can enjoy live Premier League action on any of the Star Sports Select 1, Star Sports Select 1 HD, Star Sports Select 2, Star Sports Select 2 HD, and Star Sports 3.
Tottenham vs Manchester City LIVE Stream: Where can you live stream the Tottenham vs Manchester City?
Tottenham vs Manchester City will be available for streaming on Disney+ Hotstar and Jio TV. Fans will need to purchase a premium Disney+Hotstar account to live stream all the Premier League matches.
Premier League: Tottenham vs Manchester City: 5 players to watch out for as Tottenham faces Man City, TOT vs MCI Live Stream