Tokyo Olympics: A man believed to be a Ugandan athlete who went missing last week from his pre-Olympic training camp in western Japan has been spotted on a surveillance camera at JR Nagoya Station, about 200 kilometers from where he was staying, a police source said Monday.
Julius Ssekitoleko, a weightlifter who was staying in Izumisano, Osaka Prefecture, went missing on Friday, and the city and his team have been looking for him with help from the police.
He purchased a Shinkansen bullet train ticket to Nagoya after leaving a note at his hotel saying he wanted to work in Japan, according to Izumisano officials.
This comes after Julius missed a spot for the Olympics after arriving in Japan last month, stated that he had left his hotel and does not want to return to Uganda because his life there was tough, and requested the members of his delegation to give his belongings to his wife, according to the city.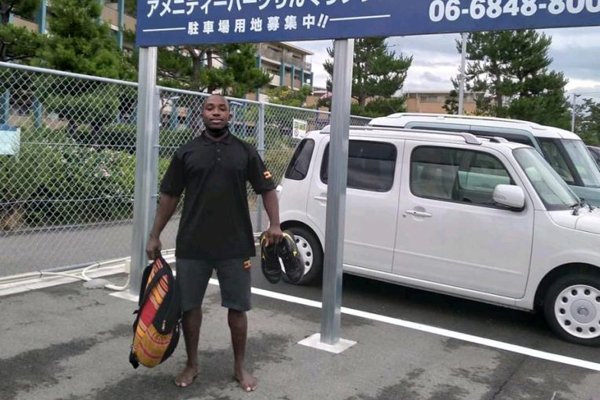 In a statement sent to Kyodo News, Beatrice Ayikoru, the chef de mission of the Ugandan delegation, confirmed that Ssekitoleko has gone missing and said that he was due to head home with his coach next Tuesday.
"We, during our regular team briefings both in Uganda and in Japan, emphasized inter alia the need to respect the immigration regulations of Japan and not opt to leave the camp without authorization," the chief of the team said, adding it is cooperating with local authorities in trying to locate him.
Tokyo Olympics: Sumit Nagal gets lucky, makes singles draw of Olympics after Yuki Bhambri gets injured
President @KagutaMuseveni pledges to increase the Sports budget at the flagging off ceremony of the Uganda Olympics Team. #BuildUG2gether pic.twitter.com/T7HCd2qQLO

— Peitonkan (@peitonkan) July 10, 2021
Tokyo Olympics: Covid-19 outbreak in Ugandan Camp
Two members of the Ugandan Olympic delegation had tested positive for COVID-19 after arriving in Japan for Tokyo Games.
Interestingly, the Uganda Olympic team was vaccinated and tested negative before leaving for Japan, according to public broadcaster NHK. 
India at Tokyo Olympics: Confident & Star-Studded Indian Shooting Team ready to leave from Croatia for Tokyo, check all details
According to a report by Kyodo News, athletes and other delegation members for the Tokyo Olympics and Paralympics would be immediately isolated if they arrive in Japan with a person infected with the novel coronavirus, the organizing committee's senior officer declared on Sunday.
The proposal came after two of the nine-member Ugandan Olympic delegation tested positive for the virus following their arrival this month. Even after one member tested positive at Narita airport near Tokyo, the rest of the team traveled on to Osaka Prefecture in a chartered bus.
Two members of the team had tested positive for coronavirus since arriving at Narita airport outside Tokyo on June 19. The team only started training in the western Japan city last week after it had abstained from doing so.