UFC: Possible 2022 return for Conor McGregor, promises 'recovery' from broken leg: Conor McGregor was pulled out of the fight and underwent surgery to repair the damage. He pointed out that he fractured his leg before he fought against Dustin Poirier. The 33-year-old also posted a video on Instagram riding a mobility scooter to reveal what happened to his leg that caused it to break in the Octagon at UFC 264.
McGregor, 33, underwent surgery in Los Angeles the following day and is set to be stronger than ever when he returns to the octagon.
The UFC's first simultaneous two-weight world champion, told TMZ: "We're recovering. We're recovering, sir.
"That's what we're doing. And it's gonna be some recovery. It's gonna be some recovery. It's doing good, it's doing good. Three weeks, three days, it's been good." said McGregor.
McGre has already resumed light physical training, getting in some weight sessions to keep himself ticking over.
UFC: Possible 2022 return for Conor McGregor possible, promises 'recovery' from a broken leg, President Dana White confirms
President Dana White foresees the Irishman to resume complete preparation in April. During an appearance on The Pat McAfee Show, White said: "As far as I'm concerned, Conor is out for a year. The doctor said it will be nine months before he starts training again, we're looking at it as a year."
UFC 264 – Dustin Poirier beat Conor McGregor: Irishman breaks his leg, sensationally beaten in 1st round by Poirier
"Ask Dana White, ask the UFC, ask UFC head doctor Dr Jeff Davidson – they knew I had stress fractures in my leg going into that cage. We were debating pulling out because I was sparring with no shinpads and kicked a knee a few times, so I had multiple stress fractures in the leg."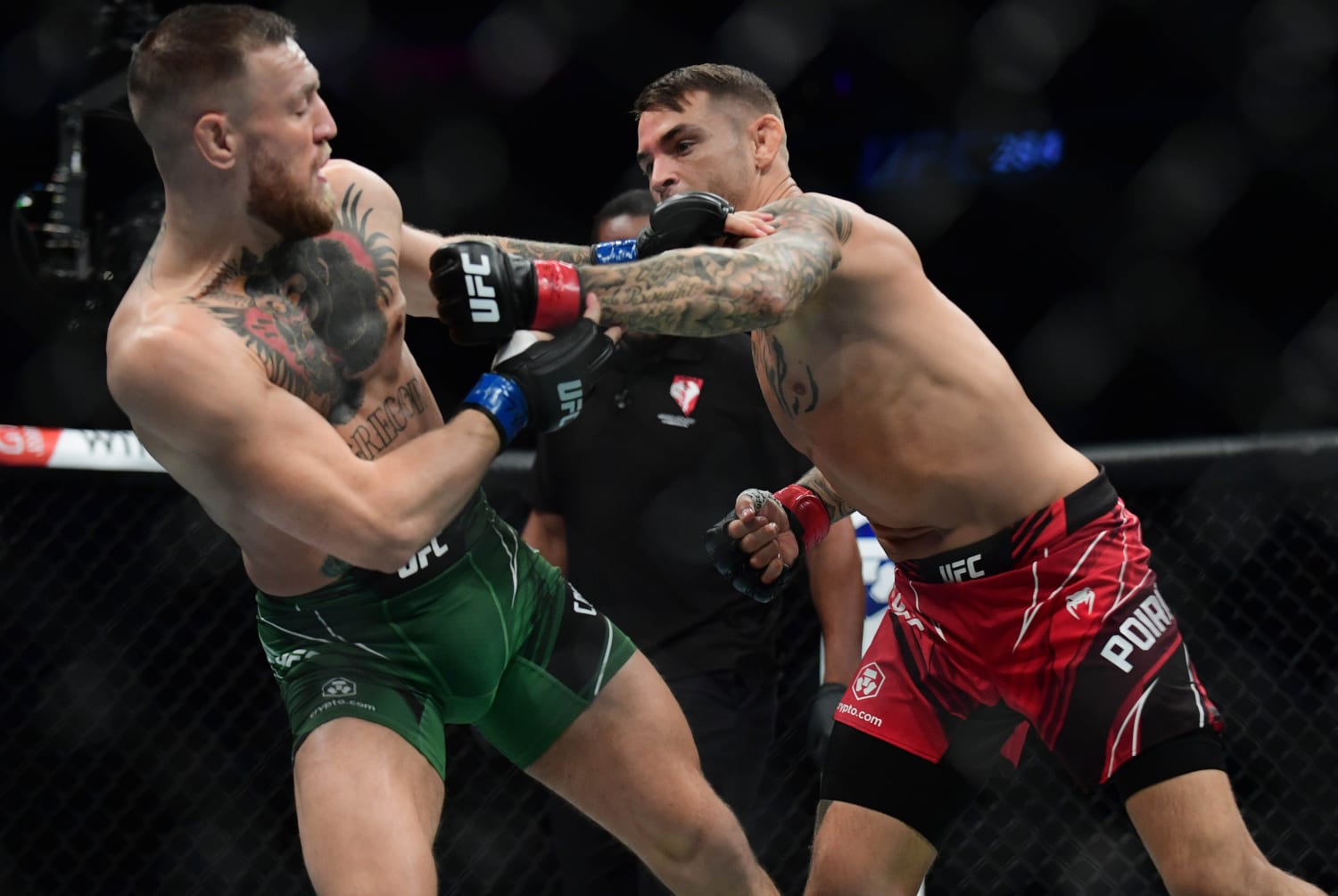 "And then I had trouble with the ankle anyway over the years from fighting all the time. I was wrapping my ankle every training session. Even when it was sore, I wouldn't stop training."
McGregor added: "I needed to get treatment on my leg and I would've never committed to going under the knife unless something like this happened.
"I'm getting exactly what I needed and what I needed was a titanium shinbone. Now it's unbreakable – I'm like Arnie in Terminator 2."
The Irish fighter revealed on Sunday night that his surgery went extremely well and he was on the road to recovery.
UFC 262 Results: Charles Oliveira TKO's Michael Chandler to become new Lightweight Champion
He was staying in a new apartment close to his doctor and riding a mobility scooter while his leg healed.
This is what he had to say:
View this post on Instagram